Shieldhall Tunnel boring machine is factory tested
Construction of the state-of-the-art Tunnel Boring Machine (TBM) that will create the biggest wastewater tunnel ever to be built in Scotland has reached a key stage in its manufacture. Scottish Water said the TBM's cutting head is now in place at the front of the machine and the factory test has been conducted.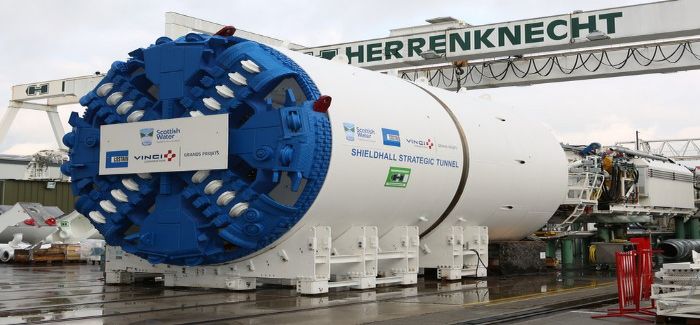 The 1,000 tonne, 180m-long TBMwill start constructing the £100M Shieldhall Tunnel in the south of Glasgow next year. The 3.1 mile long tunnel will be five times longer than the Clyde Tunnel. Its diameter will be 4.7m.  
The tunnel is a key part of Scottish Water's £250M, five-year programme of work, launched in 2013, to improve river water quality and the natural environment and tackle flooding in the Greater Glasgow area.
The TBM is being constructed by German company Herrenknecht.
Paul Kerr, Scottish Water's general manager of capital investment, said: "It was great for members of the Shieldhall Tunnel team to see the TBM up close and personal for the first time and appreciate just how big and complex it is. It was an impressive sight as it snaked its way around the huge factory and we were very impressed with Herrenknecht's facilties, which demonstrated why they are world leaders in their field."