Shannon pump upgrade contract signed
A contract for the upgrade of four pump stations as part of the Shannon Town Sewerage Scheme has been signed by Clare County Council. The £850,000 (€1.02M) contract with Glan Agua was originally tendered under the new Public Works Contracts, and is programmed for completion in nine months.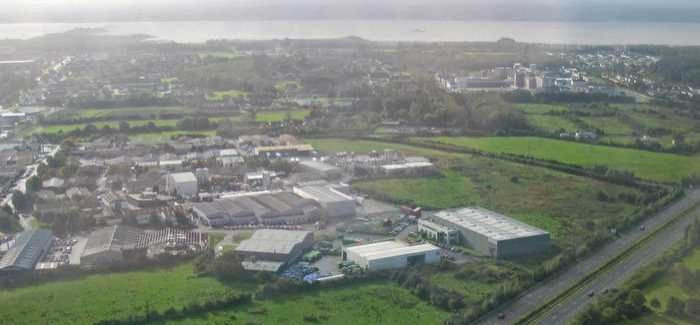 Sewerage scheme is 'necessary for growth and expansion' of Shannon Town. Image: RuthAS
The pumping stations were constructed pre-1970 and are now outdated in terms of mechanical and electrical equipment, pumping capacity and operating environment. The council says the upgrade will contribute to the safe and reliable operation of the wider sewerage scheme.
Mayor of Clare, Councillor Joe Arkins, said: "I warmly welcome the progress being made in relation to these important works. Given the current difficult economic climate, the council is delighted to be in a position to announcing this positive development and by doing so provide a much needed boost to economic growth and development in the region."
Tom Coughlan, Clare County manager, added: "Completion of this portion of the scheme will represent the first step in upgrading the overall Shannon sewerage scheme which is necessary for continued social and economic growth and expansion in Shannon. It is hoped that Irish Water will continue to invest in the Shannon scheme as a priority to ensure that Shannon is well served in respect of wastewater capacity for the foreseeable future."
Clare County Council has recently completed water supply schemes to the value of £29M (€35M) in Newmarket-on-Fergus, West Clare, Ennis water treatment plant and Lisdoonvarna.
In addition, sewerage schemes were recently completed in Tulla, Corofin, Clonlara, Scarriff, Feakle, Quilty, Tuamgraney and Mullagh at a total value of £21.5M (€26M). The schemes were project managed from planning through to construction by the Water Services Capital Projects team based in Clare County Council's corporate headquarters in Ennis.
Funding for the newly signed contract is to be provided by Irish Water, which assumed responsibility for delivery of water and sewerage schemes throughout Ireland on January 1, 2014.
Keynote speakers at WWT's Water Ireland 2014 conference include Minister for the environment, Phil Hogan TD, and Irish Water's managing director, John Tierney. The event takes place on March 27, 2014. For more information, visit http://www.wwt-ireland.net.