Seymour well positioned for trunk mains cleansing work
Seymour Civil Engineering expects the 'floodgates to open' for further specialist work, saying it is well positioned to make further inroads into trunk mains cleansing as its four-year contract with Northumbrian Water nears completion.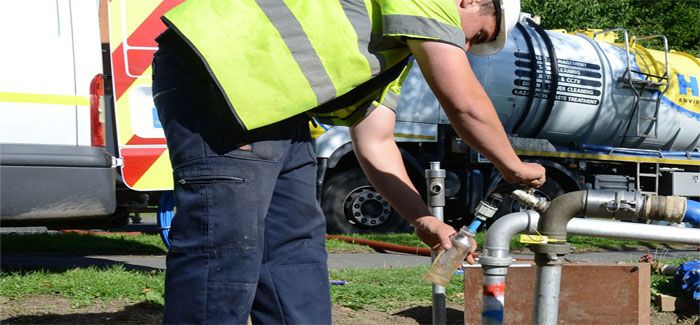 The company won the tender with Northumbrian Water to carry out maintenance and cleaning of a Victorian trunk main which supplies water to Newcastle, Gateshead, North Tyneside and Northumberland and has invested heavily in specialist equipment to facilitate the project.
Seymour has a long standing relationship with Northumbrian Water and as the project draws to a close in the next 12 months, it is now in a position to carry out similar works having invested almost £500,000 in bespoke equipment to maintain and clean the large diameter pipes.
Kevin Byrne, managing director at Seymour, said: "We are very proud of the work that has been carried out on this project, going right back to the day we won the tender. We have had more than 40 staff engaged on the work, and their skills have developed as the project has progressed. It is more mechanical engineering than civil engineering, carrying out pressure testing, analysing the trunk main and using the sampling points to verify that the main is cleaned to specification.
"We invested heavily in equipment, and we have learned a lot along the way which will stand us in good stead for future projects. The specialism we have developed is transferable to other industries, not just water companies. We can get involved from day one, and the closer we are to the front end of design the more effective we are in delivering the project."
He hopes the Northumbrian Water project will open the floodgates to further specialist work when it comes to cleansing and repairing trunk mains and said Seymour Civil Engineering can provide a one-stop shop for similar projects. "Projects like this are huge, and we are faced with lots of complex issues that present themselves. You have to remember that many of these pipes were laid back in Victorian times, some of them are 150 years old. Cities and motorways have been built on top of these piping systems since they were built."
To deliver the programme of works Seymour utilised two techniques to clean the pipes - ice pigging and typhoon jetting.
As well as trunk cleansing, the firm specialises in drainage, urban renewal projects, restoration and development work as well as sea defence and coastal protection work.