Sewage works achieves energy self-sufficiency
Sludge monitors have helped Severn Trent Water to make one of its large sewage works energy self-sufficient. A significant increase in electricity generation at Stoke Bardolph sewage works has been aided by eight sludge interface monitors supplied by Pulsar Process as part of a process improvement project.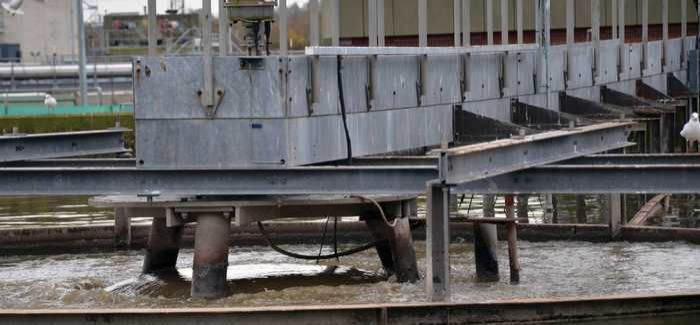 New monitors are helping Severn Trent generate extra electricity at Stoke Bardolph wastewater treatment plant
In common with many large sewage treatment works, Stoke Bardolph uses the gas produced in the digesters to drive turbines, generating electricity. The more gas produced, the more electricity can be generated.
An important determinant of gas volume is the quality and density of the sludge being delivered to the digesters. Managers at Stoke Bardolph wanted to increase sludge density from an average of around 2% up to a target of 6%.
The project included a move to positive displacement pumps and installation of sludge density monitors. Before the Pulsar units were installed, sludge blanket measurement was made using a dip tube.
The measurement needed to be taken every day, which involved climbing onto the rotating bridge of the clarifier and operating a long dip tube. This was a potentially hazardous operation and did not provide the dynamic measurement required to make the process work efficiently.
Pulsar says its Sludge Finder 2 monitor, which features a self-cleaning ultrasonic transducer, allows continuous measurement of the sludge blanket level. The instrument signal is taken off the rotating bridge through the slip rings and fed back to the site's SCADA system. It is used by the system to determine the optimum time that the pumps are in operation.
The scheme has been a resounding success. Stoke Bardolph now generates 5.5MW at full power, enough energy to power equipment on site and return a net surplus to the National Grid, making the site energy self-sufficient.