Sewage treatment works shutdown strategy saves time and money
A way to shutdown an entire sewage treatment works without using storm facilities has been devised by a Costain team working at Severn Trent Water's Stratford Milcote facility. The strategy was developed and trialled while the team installed a new inlet works with associated screens and handling at the sewage treatment works.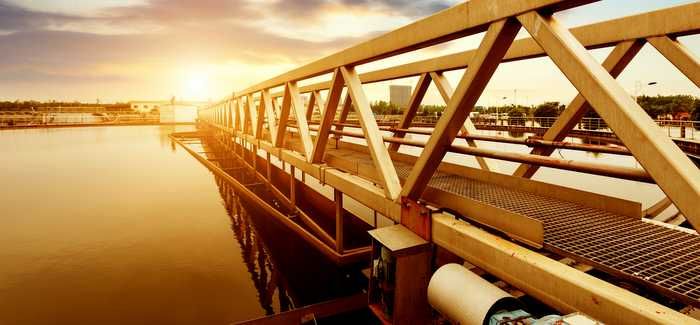 Shutdowns could be performed further up the network
Tom Grainger-White, Costain senior site agent, said the strategy reduces risk and saves money. He said: "Traditionally when a treatment works is shutdown, foul water is transferred to tankers and then transported to other sites. By compiling information such as how wastewater flowed between the 15 pump stations that fed the site, and carrying out tests to check those interactions, we were able to turn off individual stations.
"This allowed us to increase the time we could turn off the main treatment works, and so no tankers were required."
Costain said the strategy proved its worth when a faulty valve was discovered at the Paddock Lane pump station near the centre of Stratford-upon-Avon. Grainger-White said: "Paddock Lane is a very large pumping station, it's in a residential area and is almost impossible to tanker from. But the three trials we carried out at the Stratford Milcote scheme were enough to convince everyone that STW could perform shutdowns further up the network and so safely replace the valve."
Mick Jones, STW service delivery manager for Stratford, added: "We had carried out full shutdowns on Costain's scheme at Stratford Milcote, but not at Paddock Lane and not for this type of work. My team and senior management needed reassurance that the work already undertaken could be applied to this situation. So we asked Costain to provide us with details of previous shutdown trials to assess if we could run a similar operation."
Using the information gathered at Milcote, the team was able to safely replace the faulty valve the next day. STW estimated the work cost around £35,000 less than if over-pumping had been required.