SEW hammers home health and safety message
Hard-hitting videos showing the impact of failing to heed health and safety messages have been presented to South East Water's (SEW) operations staff and their working partners at a specialist workshop.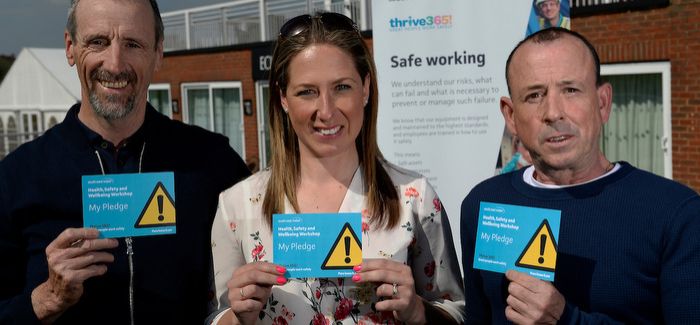 The company's leakage and metering teams joined field staff from Clancy Docwra, Hydrosave and other contractors for the event, which covered a variety of subjects from mobile phone use while driving to following safe systems of work including using the correct safety equipment.
It was the first time all the teams had got together for a conference of its type and, aimed to reinforce the message that SEW's top priority is safety, and it expects the same commitment from its partners.
The company's head of leakage and metering, Jim MacIntyre, said: "We wanted to get everyone in one place to hear a united message – that health, safety and wellbeing is South East Water's number one priority. Health, safety and wellbeing is common to everyone – our own staff and our partners equally – and this event gave us the opportunity to emphasise personal responsibility for it to each individual and team."
At the end of the workshop delegates signed a 'pledge card' setting out their own commitment to take one action to ensure they work safely each day. The cards will be returned to the individuals in three months' time to remind them of their commitment.
MacIntyre said: "South East Water has a good health and safety record and we want to build on that for a safe future."