Severn Trent Water implements new mobile job management system
Severn Trent Water is aiming to cut logistics costs and increase renewable energy output as it implements a new route planning and mobile job management system.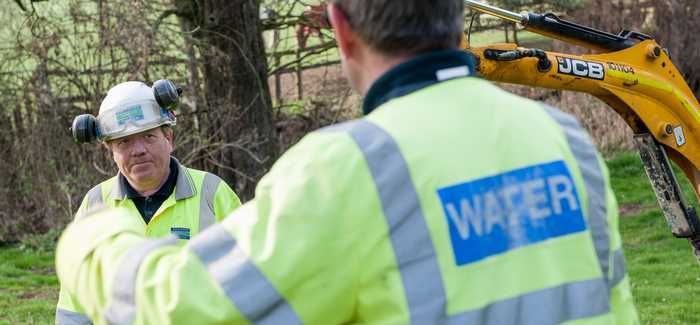 The system will help allocate Severn Trent's mobile workforce more effectively
The company will use an integrated solution from Paragon and TranSend Solutions to plan, schedule and capture real-time information on all sludge tankering collection and disposal jobs.
The system will enable Severn Trent Water to electronically manage the process as efficiently and cost-effectively as possible with visibility of real-time information across the whole sludge management operation.
Paragon's Integrated Fleets system combines INRIX-based road speed data and HERE street level map content with bridge height information for operational route scheduling and strategic modelling. The route optimisation system will replace the current planning process and enable Severn Trent to optimise tanker schedules, maximise use of its transport resources, reduce transport costs and allow their planning team to model proposed capital spend and contingency planning.

TranSend's industry-specific mobile solution provides drivers with real-time job information via Samsung Galaxy Tab 4 Android devices. Via the tablets, TranSend will provide accurate, real-time information that confirms collections and deliveries with volumes, location and time data feeding back to the office. Live GPS tracking from the tablets will provide real-time monitoring and alerting to enable Severn Trent to reallocate jobs and allocate 'reactive' jobs, maximising the use of their own fleet and reducing the cost of subcontractors.
 
By understanding reception centre capacities and associated processing costs coupled with real time fleet visibility, Combined Heat and Power (CHP) output at Severn Trent's reception centres can be maximised, increasing the company's revenue from renewable energy.
 
Craig Pearson, Planning Office Manager at Severn Trent Water, said: "Having evaluated a number of systems against our requirements, a fully integrated system from TranSend and Paragon provided the best solution for us, with both suppliers already proven in the water industry. We can now optimise our tanker schedules to take into account treatment centre capacity and transport costs. Increased visibility of our tankers, combined with the ability to update drivers in real time, will reduce the usage and associated cost of external contract vehicles through better utilisation of our own fleet."