Severn Trent Water completes first EVA tunnel
The first of three huge multimillion-pound bypass tunnels being built to reinforce water supplies for Birmingham have been completed by Severn Trent Water.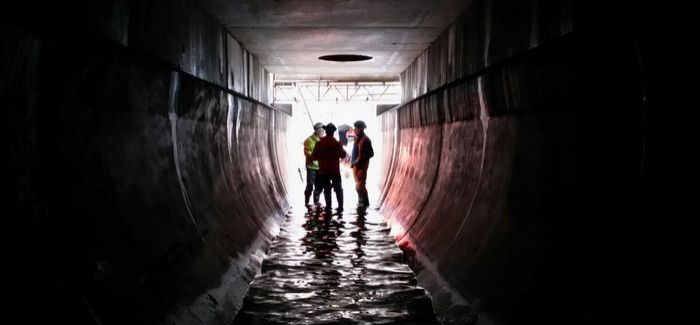 The Elan Valley Aqueduct (EVA) has been bringing water to the homes and businesses of Birmingham and the surrounding area for more than 100 years.  However, after so many years of service, the need for regular maintenance and refurbishment is becoming ever more frequent, hence the need for Severn Trent's flagship £300M Birmingham Resilience Project.
Paul Dennison, programme manager for Severn Trent, said: "At the moment, the EVA is the sole source of supply into Birmingham, and storage at our treatment works at Frankley means we can only turn it off for a few days at a time for maintenance.  To allow us to turn it off for longer periods, an alternative water supply for the city is being built.  Work began this month on a new pipeline from Lickhill, near Stourport-on-Severn, 25km into the existing water treatment works in Birmingham. 
"However, our checks on the existing aqueduct show that in three places, there is work that we'd rather do before the new pipeline is completed. As we can't shut down the aqueduct, we've had to come up with alternative solutions."
Three new tunnels will be built, then connected at either end, to bypass sections of the existing aqueduct. These will be at Bleddfa, Nantmel and Knighton. 
All the tunnelling equipment from Bleddfa has now been transferred to the second site at Nantmel, where the Tunnel Boring Machine is being prepared for its re-launch in April to start work on tunnel number two.