Severn Trent turns to Brazilian biomass to clean wastewater
Severn Trent has revealed it is importing biomass from Brazil, as part of a new approach to clean wastewater.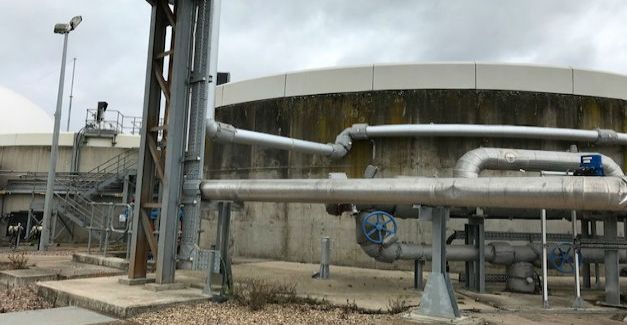 The utility firm is reportedly the first in the country to import "anammox" granules from countries as far away as Brazil, which will be used to reduce the concentration of unwanted components such as ammonia in wastewater, before it is released into the local rivers.
The granules are currently being used at its Minworth treatment works near Birmingham and Severn Trent said it was "already seen encouraging results".
The anammox plant is currently achieving an ammonia removal rate of over 80 per cent, which has contributed to a 15 per cent reduction in downstream aeration power usage, according to Severn Trent.
"Importing biomass from Brazil has enabled us to increase the capacity of our anammox plant at Minworth," said project manager, Elliot Hobbs.
This approach has reduced our operational costs and carbon footprint of our end-to-end ammonia treatment process, which happens to be one of the most costly and energy hungry practises.
"The Brazilian biomass will react anaerobically to convert ammonia into nitrogen, as long as key operating conditions such as temperature, pH and suspended solid concentrations are maintained. The key benefit is that the process uses significantly less air to complete the conversion, in comparison to the conventional approach," added Hobbs.
More recently, the team has also imported annomox granules from the Netherlands, increasing their capability to process waste in this way.
As the plant matures, and as the biomass multiply, there will be opportunity to export any excess bugs to other anammox plants around the world to assist them with their commissioning process.
"Now that our anammox process seeding is complete, we are focusing on optimising the plant on a daily basis, by data analysis and fine-tuning to maximise the efficiency potential of the plant," added Hobbs.
"As Minworth is a significant scale, small improvements at the anammox can have significant operational cost savings further downstream. This resulting saving translates into benefits for our customers in terms of the bills that they pay"