Severn Trent trials leak detection from space
Severn Trent Water has embarked on a trial to detect leaks from space to help achieve its target of reducing leakage levels by 15%.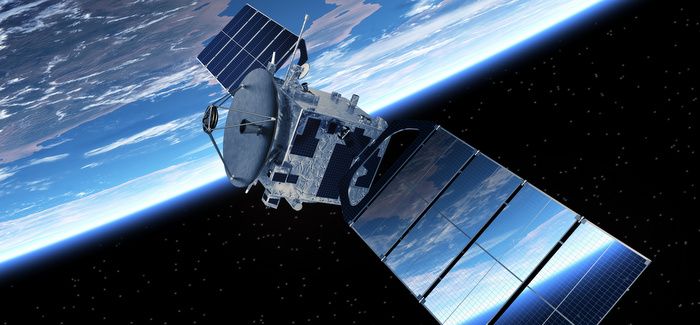 The company is working with Rezatec, which analyses different types of satellite data and imagery to monitor changes in the landscape near to the pipe. This includes changes to the vegetation, water content in soil, water accumulation and sub-centimetre ground movement all of which help to identify potential leakage.
It is also doing some work with Utilis, using a Japanese satellite 637km above the earth. The technology works by picking up a signature of longwave radiation of chlorine in water, tracking the "signature" of drinking water escaping into the ground.
The trials have so far identified many points of interest, which teams are then following up with onsite investigations.  Any leaks found are then planned in and fixed as soon as possible.
Dr Bob Stear, head of Innovation at Severn Trent, said: "At the moment leakage detection hasn't developed much in the way of new emerging technologies, so we've chosen to take a chance on satellites. We're doing two trials to find leaks in different ways.
"We're really excited to be working on this. Its early days so far, but it's looking really promising. What's really impressive, is that we're picking up leaks as small as boundary boxes and leaks on valves – something that is normally incredibly difficult to pinpoint."
Stear added: "With this new satellite technology, the time it takes to locate leaks should significantly reduce, which is obviously great news for leakage levels and our customers. We can see clearly the value that this level of geospatial data insight can deliver, and we fully expect to be able to improve our costs and efficiency by making better informed decisions when finding and fixing leaks."
Philip Briscoe, chief operating officer of Rezatec, said: "It's incredible what we can understand from satellite data in relation to monitoring asset networks. Identifying high risk areas of underground pipeline infrastructure and detecting symptoms of leakage is a cost-effective alternative to more traditional methods as its non-invasive, frequently updated and highly scalable."
Nick Haskins, of SUEZ UK, the exclusive representative of Utilis in the UK and Ireland, is very excited to be working alongside Severn Trent with this ground-breaking technology: "Using a satellite, orbiting the Earth at 633km, offers the most up-to-date and innovative method for locating water leaks. This gives water companies the ability to survey the whole water pipe network in a single operation. This, of course, has the added benefit of being completely discreet to the customer and without any disruption to them."