Severn Trent scheme encourages water efficient housing development
Severn Trent has launched a scheme that helps housing developers save up to 100% on their water and sewerage infrastructure charges by building more water efficient homes.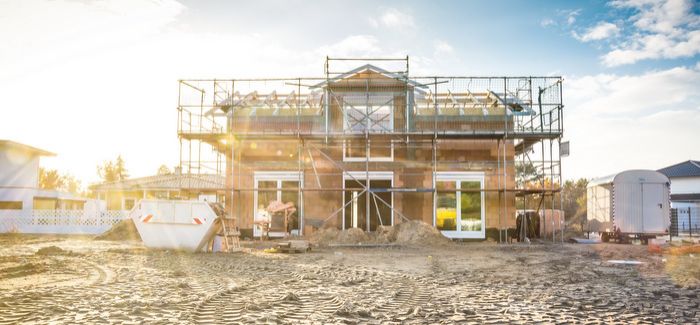 Steve Betteridge, the company's head of developer services, said: "Water is a precious resource, and one that's going to become more so with time due to increases in the population and changing weather patterns.  We need to do everything we can to make sure that we can supply our customers with plenty of great quality water, but we also need our customers to think about using water wisely too. 
"To make that easy, we've launched a new scheme to help our developers build water efficient homes by encouraging them to use certain fixtures and fittings, e.g. taps, baths, etc… which means that less water is used in the home. Anyone building a new home in the UK currently builds to a regulation standard of 125 litres of water per person per day (pppd), however it is possible to build to 80 litres. If our developers can show us that they have built to 110 litres or less of water pppd they could get a 100% discount on the water infrastructure charge – meaning that they pay nothing!"
Severn Trent said developers can also qualify for either a 75% or 100% discount on the sewerage infrastructure charge by demonstrating that a surface water connection is via a sustainable drainage system or that there is no surface water connection at all.  This is a key driver in reducing the risk of flooding in homes and streets caused by excess surface water.
Infrastructure charges are a one-off charge, charged by all water companies for first time connections. Each new connection that adds a demand to the water and sewerage network will incur these costs. These charges ensure the upkeep and maintenance of the network.
The developer could have saved nearly £100,000 worth of water infrastructure charges and potentially the same in sewerage infrastructure charges if there were no surface water connections on the site, said Severn Trent.
Stephen Wielebski, chairman of the National Technical Committee at the Home Builders Federation (HBF), said: "This is a fantastic initiative and an innovative way to approach infrastructure charges. I will notify HBF members accordingly."
Nicci Russell, managing director at Waterwise, said: "Severn Trent's incentive scheme for developers is ambitious and innovative - just the kind of thing we need to see from water companies. Everywhere in the UK will have drought in coming years - and these droughts will be longer and more intense. We all need to waste less water now - and we should not be building homes that waste water!"