Severn Trent says dead fish in Telford sewers are not piranhas
Freshwater tilapia - not piranhas as was previously thought – are probably the reason for a blocked sewer in Telford, Severn Trent has confirmed.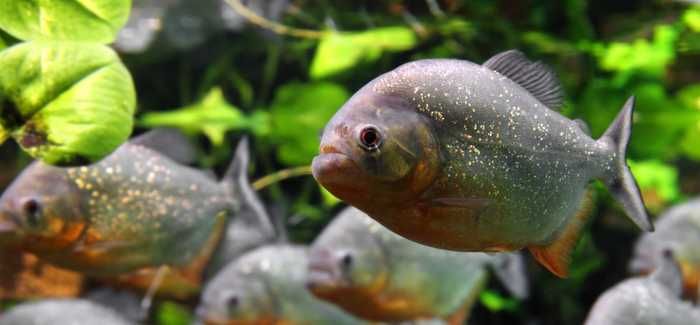 Piranhas are not to blame for blockage
Severn Trent Water said they had been called to the Madeley area of Telford in March following complaints from residents of a fishy smell coming from their drains. Residents had believed that someone locally had been disposing of dead fish, including piranhas, down a toilet.
But experts say that the fish is more likely to be a freshwater tilapia.
The water firm said it carried out a CCTV survey of the sewers and identified a blockage, which turned out to be the fish.
Matt Final and Jay Slater, who went to investigate the sewers for Severn Trent, said: "You wouldn't think a fish of this size would fit down a toilet, but this is just one example of amazing things we find blocking the sewers."
It is the second time this year that the firm has needed to investigate a sewer blockage in Shropshire which was caused by strange items.
In January, sewers in Ditton Priors, near Bridgnorth, were blocked by piles of pants that had been flushed down a toilet.