Severn Trent prosecutes firm for illegal hydrant use
Severn Trent has successfully prosecuted a company in Redditch for three offences relating to illegal hydrant use.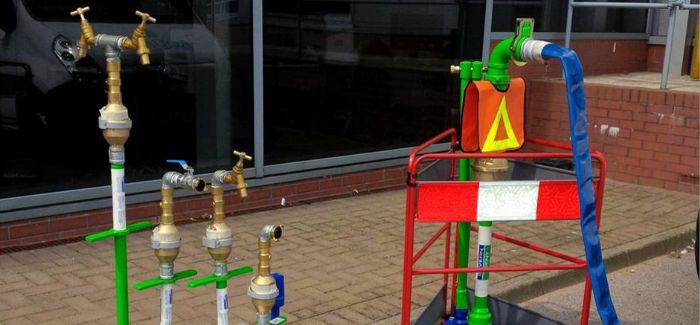 Severn Trent's authorised standpipes are painted bright green and feature the company logo
Cleanse A Drive Ltd, based on The Ridgeway, Astwood Bank in Redditch, pleaded guilty to all three offences, made up of one statutory offence and two regulatory offences.
The company illegally attached an unauthorised standpipe to the network, which not only prevented the recording of how much water was taken but also carried a risk to the water quality, as the standpipe did not have the correct fittings.
The offences took place in February this year, on Seafield Lane in Redditch.
The company now has been ordered to pay a total of £4,564, made up of a £666 fine for each offence, a victim surcharge of £66 and costs of £2,500.
Dan Littlewood, from Severn Trent, said: "We've warned this company before about their actions, so they knew what they were doing was wrong. They've shown a complete disregard for the law, and for the potential problems our customers could have faced, by repeatedly accessing our network illegally.
"They attached an unauthorised standpipe to our water network, which was massively irresponsible, and we're really lucky these actions didn't create bigger problems.
"It's so important that anyone who needs to access the water network does so with the correct training and equipment. Not only can using the wrong type of standpipe cause our customers' water to be murky or not there when they need it, it can also carry huge implications for the Fire and Rescue Service if hydrants are broken and they can't use them in emergencies."
Since 2017, Severn Trent has successfully prosecuted more than 110 offences and sent more than 190 warning letters to firms that have been caught illegally using hydrants.