Severn Trent installs Evoqua tech at its Cannock treatment works
Severn Trent has chosen Evoqua Water Technologies CoMag ballasted clarification system to be installed at its Cannock Sewage Treatment Works.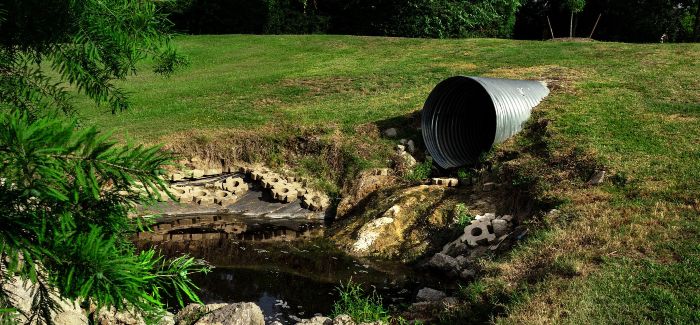 Evoqua's CoMag system will help the Cannock Sewage Treatment Works reduce both total suspended solids and phosphorus before the treated water discharges into a local river. 
Algal blooms and poor river ecosystems trigger high levels of phosphorus in rivers. To combat the blooms and restore water bodies to "good" status, the UK Environment Agency's National Environment Programme is imposing low phosphorus limits on many wastewater treatment plants, including Cannock.
The CoMag system will significantly decrease the amount of phosphorus that the works discharges and ensure compliance with the new phosphorus limit of 0.30 mg/l of total phosphorus (T-P).
Cannock Sewage Treatment Works currently treats waste from a population of approximately 65,000. The design of the CoMag system will allow for future treatment expansion by a further 12% by 2033.
The CoMag system uses magnetite – fully inert, iron ore particles – to enhance the clarification process. The system settles chemical floc up to 30 times faster than conventional clarification. For communities that face challenging wastewater characteristics due to industrial discharge or dense populations, the CoMag system is the ideal solution.  
Ian Johnson, lead project manager at Severn Trent said: "Following an extensive design phase, our AMP7 contractor MWHT, together with Evoqua Water Technologies, is currently installing a new CoMag system at our Cannock Waste Treatment Works.
"By introducing this tertiary treatment facility, Severn Trent is looking forward to receiving the benefit of improved final effluent quality, in particular, reduced Total Suspended Solids (TSS) and Total Phosphorus (TP) in order to meet new regulatory Environment Agency requirements for water quality entering the watercourse.
"An additional benefit of selecting this technology, is that a much smaller footprint is required, compared to a conventional clarifier. This is particularly relevant where the existing site area for development is constrained".