Severn Trent hit with £480,000 pollution fine
Severn Trent has been hit with the third largest pollution fine ever handed out to a UK water company.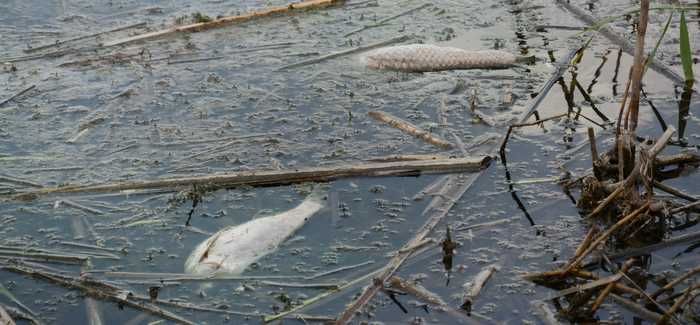 The company has been fined £480,000 and ordered to pay costs of £13,675.38 and a £120 victim surcharge following a pollution incident at Kingsforth Brook near Rotherham in February 2014.
The incident stemmed from a rupture in a Severn Trent raw sewage pipeline in Wickersley, which allowed raw sewage to spill into a farmer's field, a pond in a private fishery, and into Kingsforth Brook.
An inspection of the site revealed that sewage had risen to the surface and was flowing down the surrounding field and along a set of tyre tracks. The sewage had channelled into a wooded marsh area and entered Kingsforth Brook which was grey in colour.
The sewage had spread over a 20 metre area and there was also a stagnant pool of effluent containing sewage sludge and rags.
The pollution directly contributed to fish deaths and samples taken by the Environment Agency suggested that it had also affected the local invertebrate community including freshwater shrimps.
Severn Trent had previously been issued with two formal warnings from the Environment Agency for similar incidents at the same location.
Speaking after the case yesterday, an Environment Agency officer said: "This is one of the largest fines ever to be imposed on a water company and I hope it sends a strong message that it is far more cost effective to avoid these incidents.
"We will continue to take companies and individuals to task where they ignore their responsibilities."
Responding to the penalty, a Severn Trent spokesperson, said: "We are truly sorry for the impact our burst pipe had on the farmland and its local environment in Wickersley last year.
"At the time we worked closely with the Environment Agency to clean up the land affected, re-stock the fish in the river, and helped reduce the impact the burst had on the wider area.
"Since then we have spent nearly a quarter of a million pounds to replace the damaged pipe with a new, more robust one to prevent it from happening again."
"Moving forward we're investing £21 million over the next five years to replace many of these ageing rising mains to prevent them from bursting in the first place."
The two biggest fines handed out for pollution incidents to UK water companies are £750,000 to United Utilities in March 2015, and £500,000 to Southern Water in November last year. The previous highest fine Severn Trent had received was £34,000 in September 2007.
- This article first appeared on Utility Week.