Severn Trent eyes water labelling as key PCC solution
Universal water labelling is crucial in efforts to drive down per capita consumption (PCC), Severn Trent Water Efficiency and Education Manager Doug Clarke told the Waterwise Annual Conference in London yesterday (6 March).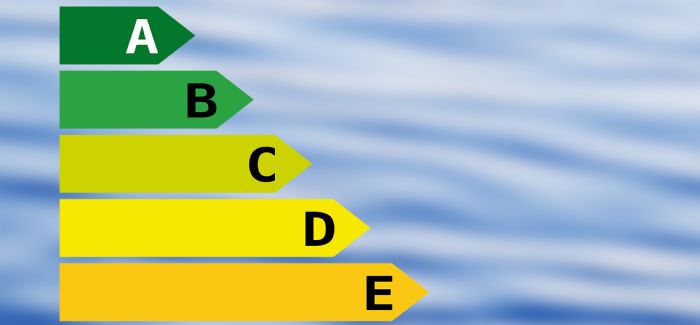 Universal water labelling would help customers determine which products were most water-efficient.
Severn Trent is among the scheme partners for the European Water Label, an award-winning scheme to promote labels for water-consuming products in the bathroom and kitchen to enable customers to easily determine which are the most efficient.
However, the scheme is voluntary and, despite the labels having first appeared on UK bathroom products in 2014, it has yet to gain traction in the UK.
Clarke said Severn Trent is now working on a project to investigate how the company can push water labelling forward as the company seeks to improve water efficiency.
"Universal water labelling for products is going to be one of the key elements to help us drive customer use and demand," Clarke said. "It's going to be a real enabler in helping us with in-house resilience as well as helping customers understand where they can save on the products they buy and put into their homes.
"It's not a new concept – it's used around the world – but currently there's no real visibility in the UK to product labelling."
He highlighted the impact of Australia's Water Efficiency Labelling and Standards (WELS) scheme, which has been in effect for over a decade and mandates that equipment including showers, washing machines and dishwashers carry the label.
"This is a mandatory scheme – Government-backed and Government-supported – and shows really big reductions in demand," Clarke said. "We know it works. That's the key thing."
The Severn Trent project is designed to assess the potential impact of labelling, looking at the costs and benefits of different approaches and which products the labels would cover, as well as whether it would be necessary to make the scheme mandatory for it to succeed.
Andrew Tucker, Water Efficiency and Affordability Manager at Thames Water, also expressed support for widespread labelling.
"A mandatory label would bring step change – the evidence for that is international," he told the conference.
"Outside water companies, the single biggest thing that can drive PCC is the mandatory water label. No manufacturer wants to have the worst-rated product, and no consumer wants to buy the worst product either."