Severn Trent confirms more contractors for AMP7
Severn Trent has announced details of further contractors it intends to use to deliver its investment in its construction projects for AMP7.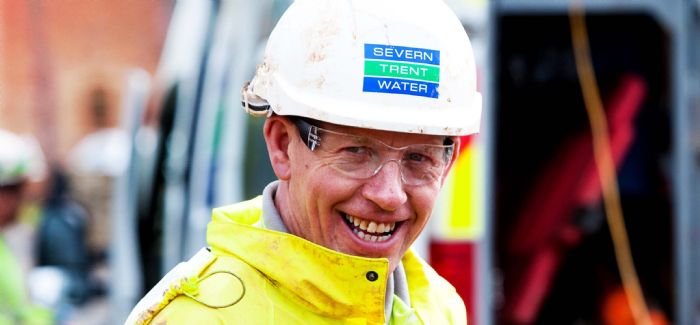 The company, which revealed the contractors on its capital delivery design-and-build frameworks (lot 1) and civils-led capital delivery build-only framework (lot 2) earlier this year, has now announced those to have secured a place on its MEICA-led capital delivery build-only framework (lot 3).
Lot 1
Amey
Costain
J. Murphy & Sons
Mott MacDonald Bentley
MWH Treatment
nmcn
VolkerStevin & Atkins JV
Lot 2
Barhale & Doosan Enpure JV
Coffey Construction
CPC Civils
Forkers
GEDA Construction
JN Bentley
Kier Integrated Services
MWH Treatment
nmcn
VolkerStevin
Lot 3
Barhale & Doosan Enpure JV
Coffey Construction
Eric Wright Water
FLI Water and Glaswell & Last
J.N. Bentley
Kier Integrated Services
nmcn
Helen Miles, Severn Trent's capital delivery and commercial director, said: "Getting fast-track status from Ofwat means that we've been able to make a really early start on our planning for AMP7.
"We now working to define the key projects we need to deliver for our customers, which we can do alongside our new construction partners. We are delighted we now have our partners in place for lots 1, 2 and 3. This remains a really exciting time for us as we look at new, more efficient ways to invest for the future to make our services even better."
The newly formed Barhale/Doosan Enpure joint venture has achieved a double success with appointment to lots 2 and 3.
Dave Shaw, regional director of Barhale, said: "By combining forces, we felt that Barhale and Doosan Enpure brought together a raft of complementary skills.
"It gives us outstanding capability across the requirements of AMP7. We are very excited to have been appointed to two lots. We are now keen to start work, tackling what will undoubtedly be some big challenges and building on the existing relationship with Severn Trent developed in the delivery of strategic projects in its AMP6 programme."
Avtar Jirh, chief executive officer at Doosan Enpure, added: "We look forward to working with Severn Trent and its partners on the AMP7 programme. Our JV provides a strong collaborative partnership and this framework will enable the JV to demonstrate its extensive knowledge, experience and ability to deliver projects successfully in the water sector – and ultimately to support Severn Trent in making a difference in service delivery to its customers."
Severn Trent has yet to announce details of its ICA-led capital delivery build-only framework (lot 4).