Severn Trent completes £5M Cheltenham sewer investment
Severn Trent has completed a £5M project to enlarge sewer capacity in Cheltenham, helping to prevent sewer flooding in the town.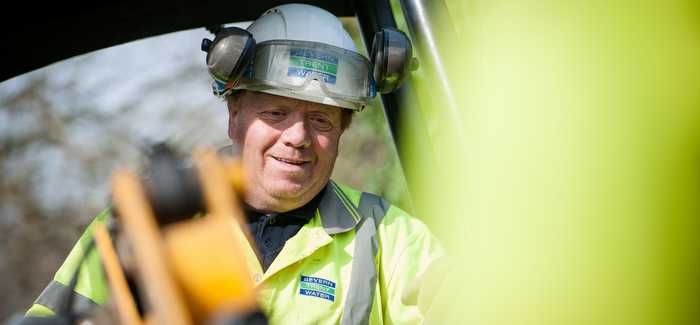 The utility has laid four miles of new sewers, replacing Victorian sewers with much larger pipes, with work commencing in June last year. After the last sewer was laid in Roman Road, Cheltenham, the road was reopened to traffic last weekend.
The lead contractor on the project was NMCNomenca.
The project also included a £750M investment to address structural defects in sewers that were not replaced, using cured-in-place lining at 37 locations. This technique involves re-lining the sewer with a resin-impregnated felt sleeve which is inserted into a sewer pipe between manholes, and then cured by boiling water until the resin becomes strong and the lining firm enough to support the defective pipework.
Severn Trent's Solutions Manager Wayne Ellis said: "I'm delighted to announce that the main part of our work in Cheltenham is now complete. It's been a massive project and investment for us, but an essential one. As anyone who has experienced sewer flooding will tell you, it's a horrible thing to happen, and it's our job to stop it. Our new sewers now mean that hundreds of our customers are now better protected from the risk of sewer flooding."
Warden Hill Councillor and Deputy Mayor of Cheltenham, Chris Ryder, praised the engagement carried out with residents and the community during the project.
"Severn Trent Water and their contractors carried out major work in Warden Hill in 2014 to reduce the risk of sewer flooding," said Ryder. "Many local families had been badly affected with terrible consequences to their homes during the floods of 2007. Residents and businesses were pleased that the work was carried out so efficiently and effectively. They were tidy and considerate when working outside homes and shopping areas and always kept us informed."
While the main sewer replacement phase is now completed, the utility will return to do some further repair work to do on the sewers in Lansdown Crescent area of the town later in the year.
Ellis added: "We know our work in Cheltenham has sometimes been disruptive and hasn't been without problems along the way, but even when we encountered issues, we've tried to keep everyone informed. We can't thank local residents and businesses enough for being so understanding and patient.
"We planned the work to make sure we avoided big events in the town and have tried to engage with and support businesses wherever we've been. We've helped to sponsor the Cheltenham half-marathon, funded business events and advertisements and sent our teams into work with local schools and community groups. We couldn't have achieved what we have without the fantastic support and understanding shown by everyone in Cheltenham – thank you so much."