Severn Trent completes £40M Ambergate reservoir project
Severn Trent has marked the completion of a multi-million pound project to expand Ambergate reservoir, which provides fresh water to parts of the East Midlands.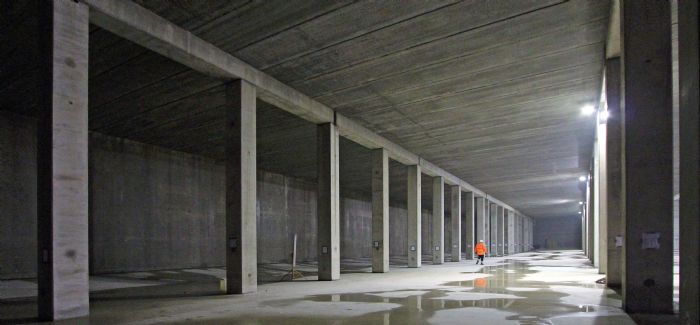 Cllr Margaret Lane, chair of Crich Parish Council and the project's community liaison group, joined Severn Trent's group chief commercial officer, Helen Miles, to celebrate the completion of the project.
"Severn Trent and their construction team have maintained a close liaison with the local community throughout the project and have responded positively to any concerns raised. It has been a shining example of how a construction project can be successfully managed in close proximity to local communities," Cllr Lane said.
Miles said: "A massive amount of work and planning has gone into this rebuilding project to allow the upgrades to happened while we continued to use the existing reservoir to make sure our customers continued to have a reliable supply of water whenever they need it.
"This was a big investment for us of more than £40 million which involved modernising the site and increasing capacity, and the newly constructed reservoirs will make sure customers can keep using fresh water in so many wonderful way for many years to come.
"Whenever we carry out work of this scale we're mindful of the impact it can have on the local community, so we worked really closely with local people and we'd like to thank them for all their support during our project."
In recognition of the impact upon the construction works, Severn Trent and contract partners Laing O'Rourke and NMC Nomenca have given more than £50,000 to local community groups.
Miles added: "As well as a modern and resilient water supply we also want to leave a lasting legacy in the local area. This has been a four-year project and to thank local people for their patience we wanted to invest and give something back that would make a real difference their communities."