Severn Trent appoints wastewater monitoring specialist
Environmental monitoring specialist enitial has won a contract to help Severn Trent Water to monitor 131 of its wastewater treatment facilities as part of the second stage of a national programme of water quality assessment. The contract follows enitial's involvement in Severn Trent Water's Chemical Investigations Programme 1 (CIP1), which identified how effective wastewater treatment methods are at removing certain chemicals from wastewater.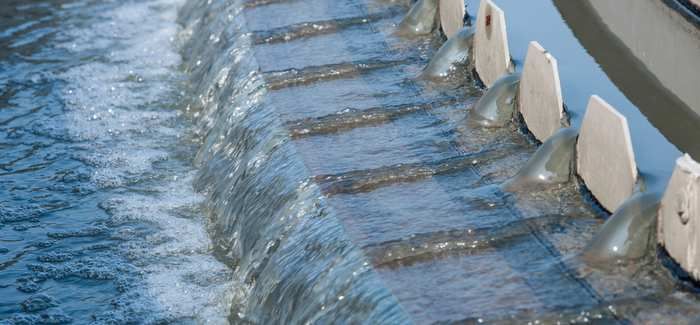 enitial will collect 12,000 samples from 131 Severn Trent Water sites
CIP2 will quantify how many of those substances are discharged and how to treat them as well as identify specific river lengths where these chemicals are present. Both CIP1 and CIP2 were set up by the UK Water Industry Research organisation (UKWIR) in collaboration with the Environment Agency to uphold the Water Framework Directive and the Priority Substances Directive. All wastewater treatment companies in England and Wales are taking part in CIP2 to check the concentrations of certain chemicals released into the river system, identify any trends and investigate how to better manage and control their removal.
CIP2 runs until March 2020 and will see enitial collecting some 12,000 samples from 131 Severn Trent Water sites. The National Laboratory Service's laboratories will be used to analyse the samples and research consultancy, i2Analytical, will also be undertaking specialist process analysis in their Watford laboratories.
Ivor Parry, business development director at enitial, said: "We collected 3,000 samples from 37 Severn Trent over 18 months during CIP1 so the scope of CIP2 is much larger. It is a significant programme which will provide Severn Trent Water with the levels of certain chemicals present in water following treatment and how they can be removed."
Mark Craig, strategic planning analyst at Severn Trent Water, said: "The quality of water that we discharge into our river systems is very important to us. We're happy to support the ongoing UKWIR project to look at this, and we're delighted to continue working with enitial to obtain the valuable data which will help us to understand the situation more.  We can then identify how we can better treat wastewater to make sure the quality of water in our rivers continues to be as good as it can be."