SES Water hits leakage reduction target for 21st successive year
SES Water has met its leakage target for the 21st year in a row, according to its annual report, published 15 July.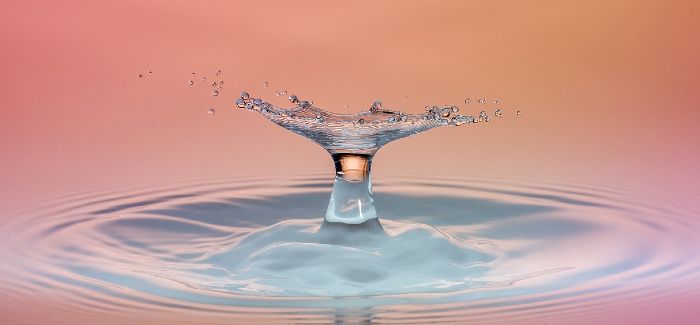 The water firm also revealed it had had very low numbers of burst mains and supply interruptions – 179 against a target of 290 for the year 2019-20. It put this down to a "targeted" approach to asset investment meaning customers benefit from a "more robust service".
One of the ways SES has cut leakage is by trialling smart meters with customers living in the Tandridge area through its 'Every Drop Counts' campaign. Two smart devices – standard and advanced – have been installed in 220 homes in the area, allowing customers to track usage and identify leaks at an early stage.
To help with its commitment to reduce its impact on the environment, the company increased its fleet of electric vehicles to 12 in the past year, as part of an ongoing partnership with Drax to trial Nissan electric vans for five years.
This initiative is expected to deliver carbon savings of at least 43 tonnes of CO2 per year, and improve air quality in SES's region, as it works towards its industry commitment to achieve net zero carbon emissions by 2030.
SES also highlighted its "unwavering focus" on vulnerable customers over the past year. The organisation provided the highest volume of payment holiday support per 10,000 customers in response to the Covid-19 crisis across the industry.
The report also revealed a strong financial performance, with total sales of £69.8m, up £1.5m on the previous year. Profit before tax rose from the prior year by £1.3m to £10.7m, and capital investment in new and replacement plant and equipment totalled £35.6m, up from £25.3m the previous year.
Future challenges
As it heads into the first year of the PR19 price control period, the firm said several of the biggest challenges it faces as a business are shared by companies "across the globe and are not just specific to the water industry".
These include: a growing population which requires more housing, schools, transport infrastructure, energy and a reliable and safe source of water. "By 2080 we expect the population in our supply area to increase by half – that's a million people all needing water for their vital everyday needs."
Climate change was also flagged as a major future concern. "We must acknowledge that and continue to manage our finite water resources efficiently, whilst also playing our part in the water industry achieving net zero carbon emissions by 2030."
Commenting on the latest annual report, incoming chief executive Ian Cain, who joined the company in February 2020, said: "Looking back I am really pleased to report that we have continued to meet the expectations of our customers in the areas that matter most to them. This includes delivering their top priority which is a reliable supply of high-quality water but also going further to play a bigger role in tackling wider societal and environmental challenges such as water poverty and the effects of climate change.
"We couldn't have achieved all that we have without our people and there are countless examples of them going above and beyond for our customers. It is thanks to their skills and commitment that we were in a position to put forward the most ambitious plan in our history for the next five years and I look forward to seeing us deliver on our promises as one of the leading companies in the industry."
Chairman Jeremy Pelczer added: "I am very pleased that we've achieved amongst the very best industry performance in areas we know are critical to our customers. We have also continued to make good progress in reducing our emissions and contributing to the industry's commitment to achieve net zero carbon emissions by 2030.
"However, we know that we have more to do in some areas, notably to improve customer and developer satisfaction through our C-MeX and D-MeX scores and have robust plans in place to achieve that.
"As I look ahead to the coming year, and as our communities and the economy recover and rebuild, we will continue to provide all our customers with a high-quality and reliable service, while striving to meet our new performance targets."