SEPA to trial fresh approach to irrigation abstraction management
The Scottish Environment Protection Agency (SEPA) will explore a fresh approach to irrigation abstraction management in Angus next year. The scheme follows a previous successful trial in the Whiteadder catchment in the Borders in 2010.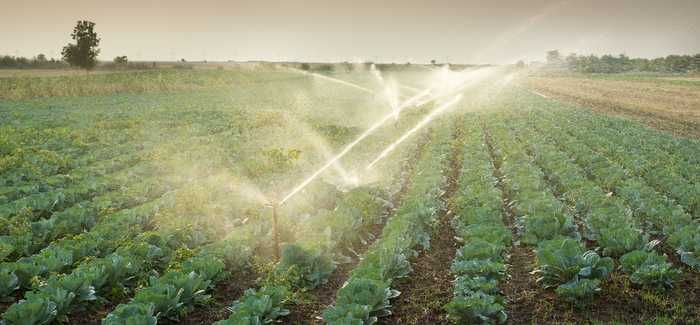 Drier years like 2013 have meant more need to irrigate crops
The new trial is proposed in the New Year with the Lemno Burn in Angus, and aims to ensure the environment is protected while securing the water supply for all users. The approach to be taken by SEPA, which has been discussed with NFUS, the Scottish Tenant Farmers Association and the Scottish Land and Estates, will consider the total volume of water available in a catchment rather than looking at each abstraction individually.
Stuart McGowan, SEPA's unit manager for Angus and Dundee, said: "We need to make sure that there is enough water to go round, and that includes the needs of the environment. This year we had a very dry summer and it's become very apparent that some areas are still over abstracted resulting in extremely low flows.
"By looking at the whole catchment, we hope to increase flexibility for land managers to co-ordinate the use of water with other members of the group. This may mean that higher volumes could be available to the individual if other members of the group aren't growing water dependent crops that year, or by scheduling an irrigation rota amongst themselves. The first step in this process is to get all the licence holders in the catchment around the table early in the New Year"
SEPA has been issuing licences for abstractions since 2005 and has been involved in licence verification inspections since then. Over the past two years the agency has worked with land managers in catchments that have been identified at risk of impact from irrigation abstraction and taking a phased approach, seeking to improve water security for abstractors by discussing crop requirements, water efficiency, irrigation programming and use of storage ponds.
This work has resulted in licence requirements being changed to more accurately reflect actual water usage – ensuring the amount of water abstracted, and the degree to which the environment is impacted, isn't over-estimated.