Sedgley Reservoir maintenance project completed
South Staffs Water has announced that maintenance works on Sedgley Reservoir have been completed.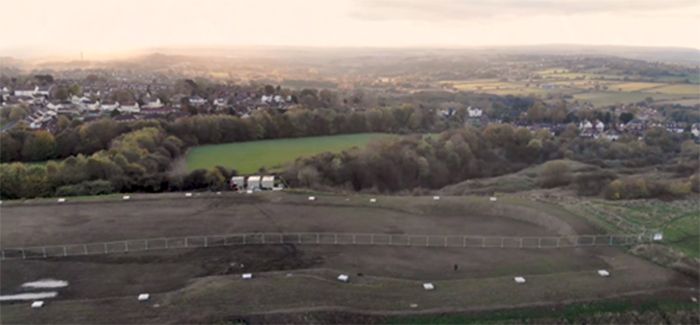 Sedgley Reservoir is a large covered drinking water reservoir, hidden beneath the surface of Sedgley Beacon.
Over the last six months, essential proactive works have been carried out at the reservoir, by approved contractor Stonbury, to ensure the ongoing provision of high-quality and reliable clean water to customers.
The work, which was undertaken to maintain the roof of the reservoir and install new drainage, required a large area of shallow excavation to be undertaken on Sedgley Beacon.
South Staffs Water worked closely with its appointed ecological specialist and Birmingham and Black Country Wildlife Trust throughout the project, to mitigate any impact to the biodiversity of the Beacon.
Stephen Woodhams, project manager at South Staffs Water, said: "This was a significant project with around 13,000 tonnes of soil being removed, stored and replaced to enable the maintenance works to be completed.
"I'm happy to report that the works are now complete and the public are now able to use the area again. The community portal, which was created to provide a platform for key project updates, is still active and provides some great aerial footage showing the scale of the works."