SEAMS wins £5M systems deal with Yorkshire Water
A Sheffield-based software company has won two major contracts with Yorkshire Water worth over £5million.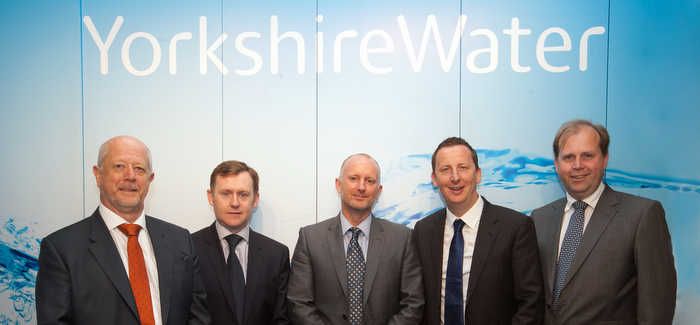 SEAMS Ltd has been appointed by the utility to enhance its asset management processes and support systems, and create a bespoke Decision Making Framework (DMF) platform to ensure the orgainsation is best-placed to meet future demand.
Using SEAMS' Enterprise Decision Analytics (EDA) software to monitor the performance of its multi-million-pound network of underground pipes and complex infrastructure, the deal will enable Yorkshire Water to make more informed investment decisions and meet international best practice standards, in turn, enhancing service levels across the region.
Joe Roebuck, business analytics director at SEAMS Ltd, said: "We are thrilled to be selected by Yorkshire Water to support the organisation in future-proofing the region's water network and ensuring it's best positioned to continue delivering the high levels of customer service it's renowned for.
"For SEAMS, this contract is testimony to the success and growth we've experienced as a company in recent years and we're looking forward to helping position Yorkshire Water as a world leader in asset management, risk and decision making, showing what can be achieved when two North-of-England-based organisations work collaboratively for the good of the customer."
The signing of the two contracts and Yorkshire Water's move towards more collaborative working comes against a backdrop of increasing customer expectation, affordability challenges and increased regulation within the water industry.
Nevil Muncaster, Director of Asset Management, said: "This is one of many initiatives being undertaken by the company, to ensure we remain at the forefront of industry thinking in delivering the very best service.
"These new processes and systems, delivered in partnership with the SEAMS led consortium, will support the complex analysis necessary to optimise our multi-billion pound investments in our assets and operations across Yorkshire, providing the best outcomes for our customers and the environment "
The company will head up a consortium which includes AECOM, CGI, SWECO and AMCL.
SEAMS Ltd was founded in Sheffield in 2002 and has since grown to become one of the UK's leading asset management software providers, working with organisations across the globe to help reduce costs and improve service.