Scottish win for Anglian Water Business
Cameron House, a five-star luxury golf and spa retreat on the banks of Loch Lomond, has switched its water supply to Anglian Water Business as part of a drive to build on its environmental goals with reduced water consumption.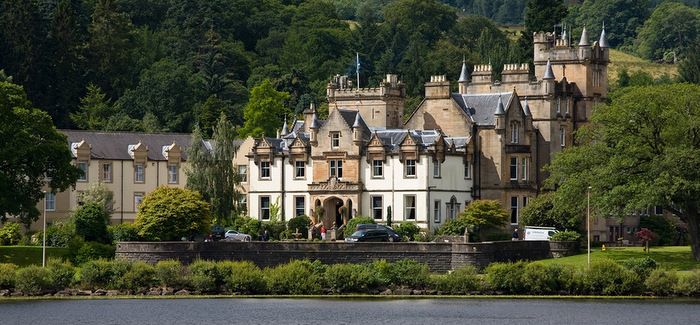 The four-year deal, brokered by third-party intermediary Inprova Energy, has enabled Cameron House to secure an improved rate for water and wastewater supply and services while accessing Anglian Water Business' proactive Active Water Management monitoring and associated efficiency services.
A water efficiency audit at the beginning of the contract will enable Cameron House to identify areas of water wastage and work with Anglian Water Business to implement improvements that will reduce water use, as well as associated energy use and operational costs. The installation of smart automatic meter reading devices (AMRs) will allow real-time detailed monitoring of water use across the hotel's luxury facilities, enabling ongoing assessment of opportunities to enhance efficiency, along with improved benchmarking, informed forecasting and accurate billing.
Cameron House resorts director Andy Roger said: "We are based in one of the UK's most beautiful locations and the splendid natural surroundings provide a daily reminder of our environmental responsibility. Switching to Anglian Water Business will enable us to drive continuous improvement in the way we use water across our facilities to cut waste and make financial savings without compromising on the outstanding levels of comfort and service we offer to guests.".
Peter Gaskell, from Anglian Water Business, said: "Our Active Water Management service aims to help customers reduce consumption and cut waste, which also helps them save money. Indeed, the programme has helped to deliver savings of more than £2M since 2014, building on the competitive pricing, customer focused service and environmental benefits we're able to bring to customers in the hospitality sector."