Scottish Water unveils 25-year strategic plan
A blueprint to help deliver Scotland's future public water services and protect the environment has been published by Scottish Water.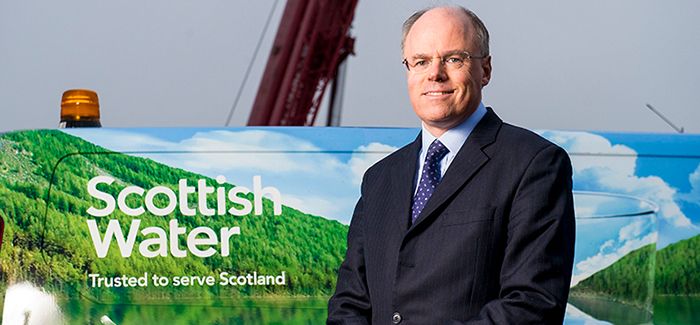 The company's 25-year strategic plan – Our Future Together – outlines how the organisation will reduce emissions to become net zero.
The plan highlights how future investment in vital infrastructure and assets, which were not designed to cope with the changing climate, must combine with innovative and sustainable ways of dealing with climate change and support economic growth.
Customers contributed their views through country-wide engagement, recognising the importance of Scottish Water and communities working together to manage one of our most valuable natural resources.
Chief executive Douglas Millican said: "Scotland's water is one of our most precious natural resources. But changes to our climate will increasingly affect the water cycle and our management of it to keep customers supplied at their taps. It also impacts on the handling and treatment of waste water before we return it safely to the environment.
"We must take steps now - but also plan out to the mid-century and beyond - to replace and upgrade our infrastructure across Scotland. By doing this we will safeguard and enhance our services at the same time as responding to climate change – whether hotter, drier summers or more frequent intense storms.
"We're doing more than just planning for services here in Scotland. We're committing to playing our part in ensuring we have a planet fit for future generations to inhabit, by reducing our emissions to net zero, and going beyond that thereafter.
"Customers are at the heart of this plan; we've consulted, engaged and listened to more than 25,000 people to capture a full range of public views and priorities."
A detailed action plan is being drawn up to drive the organisation towards net zero five years ahead of national targets, as detailed in the Programme for Government in September 2019.
Derek Mitchell, chief executive, Citizens Advice Scotland, said: "We are pleased to have been involved in discussions with Scottish Water about their future plans and we welcome the publication of this document. Our objective is always to ensure that the consumer interest and voice is at the heart of public policy and practice, and we believe this document reflects that principle. People across Scotland deserve a water service which is safe, clean, efficient and affordable. We believe this strategic plan commits to those standards and we will continue to work with Scottish Water to support their delivery."
Terry A'Hearn, chief executive of the Scottish Environment Protection Agency (SEPA), said: "With the scale of the environmental challenge facing humanity driving a real urgency to act, we're delighted to be working so closely with Scottish Water. The 25-year strategic plan is both ambitious in its aspirations for systemic change and recognises the realism of continuing to prioritise local environmental excellence. "