Scottish Water to install wind turbine 'for the benefit of customers'
Scottish Water has submitted a planning application to install a wind turbine to help power its water treatment works at Bradan in Ayrshire.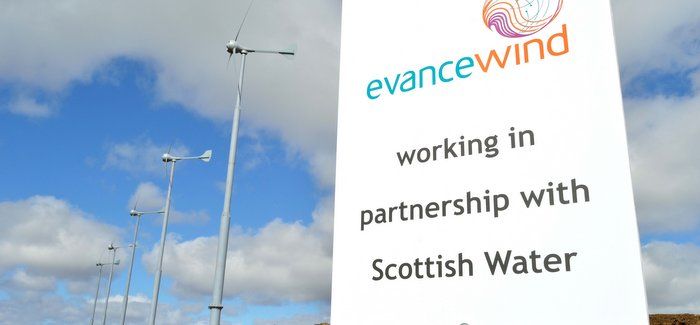 Wind turbines at Scottish Water's wastewater treatment works in Stornoway
The company claims the 500kW turbine will help the utility reduce its energy bill for the benefit of customers.
The proposed turbine would sit on a 75m tower with a blade diameter of 54m and according to Scottish Water, it is part of a wider investment programme in renewable generation schemes on appropriate sites across Scotland.
Scottish Water currently generates around 7% of the energy it consumes, but through innovative use of its assets, such as treatment works, pipes, catchments and pipelines, it hopes to significantly increase this proportion.
A spokesperson for Scottish Water told WWTonline: "As a significant user of energy, Scottish Water is developing a renewable energy portfolio to reduce energy costs, and increase energy self-generation through innovative use of our asset base.
"By reducing the amount of electricity we need to buy from the Grid we can reduce energy costs, for the benefit of our customers, while helping to meet Scotland's renewable energy targets."
Other examples of Scottish Water generating its own renewable energy include the installation of the UK's first Difgen hydro-turbine near Denny, which manages pressure in pipes while also generating renewable energy.
Scottish Water also has ten hydro schemes in operation and ten small-scale wind turbines at its wastewater treatment works in Stornoway.
Donald MacBrayne, commercial manager of the company's commercial subsidiary Scottish Water Horizons, added: "In providing essential services to our customers, Scottish Water is a significant user of electricity. By generating renewable energy on our own assets such as treatment works or in pipes we can reduce our overall energy bill, for the benefit of customers paying for our services."