Scottish Water tackles manganese with £16M Muirdykes upgrade
Scottish Water is about to begin a £16M project to upgrade its Muirdykes Water Treatment Works in Renfrewshire, aimed at reducing the risk of discoloured water caused by naturally-occurring manganese.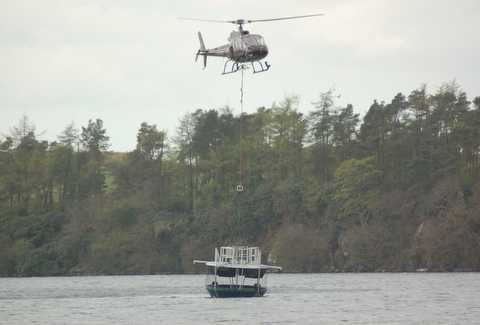 Improvement works already completed include the installation of a ResMix system at Barcraigs Reservoir
The treatment works serves 84,000 people in Renfrewshire, including Johnstone, Howwood, Linwood, Elderslie, Kilbarchan, Quarrelton, Craigend and parts of the south of Paisley such as Glenburn and Foxbar.
The utility has already made a number of improvements aimed at overcoming the discoloured water issue in the area, including £4M of pipe upgrades on 100 miles of local water mains and the installation of a Wears Resmix system at Barcraigs Reservoir near Howwood in 2012.
This final stage of work involves the installation of a new filtration building and process at the water treatment works, near Howwood.
Iain McMillan, Scottish Water's senior project manager, said: "These improvements in the past three years have helped to tackle the problem of manganese and discoloured water in the Muirdykes WTW supply zone.
"However, this major investment at the WTW, and the installation of a new filtration process, will improve the robustness of our system and further reduce the risk of manganese and discoloured water in the longer-term.
"Scottish Water aims to provide continuous clear and fresh drinking water to all our customers, wherever they live.
"While we cannot guarantee there will be no recurrence of manganese and discoloured water in the Muirdykes network, our upgrade of the WTW will substantially reduce the risk and we know the investment will be welcomed by our customers in Renfrewshire."
The WTW upgrade will be carried out for Scottish Water by contractors Black & Veatch. It is scheduled to start on September 1st and to be completed in the summer of 2017.
The new secondary stage filtration process will remove oxydised manganese from the system before it goes into the supply zone and will be housed in a single-storey building to be constructed on the site of the Muirdykes WTW.
Scottish Water has given an undertaking to the Drinking Water Quality Regulator to provide an effective manganese removal system for the area.