Scottish Water starts work on £12.5M aqueduct refurb
Scottish Water is beginning work on a £12.5 million refurbishment project on the Katrine Aqueduct.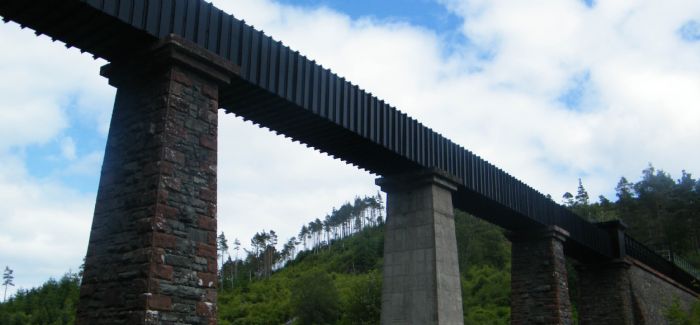 The aqueduct, which takes water to treatment works that supply 1.3 million people in Glasgow and west central Scotland, was built in the Victorian era to help transform the health of citizens and continues in full use to this day.
The refurbishment project includes structural repairs of three stretches of tunnel and a bridge, improvements to the lining of tunnels and repairs and refurbishments of control valves.
It is expected to be completed in 2020 and is being carried out for Scottish Water by contractors George Leslie.
The project will be assisted by the discovery of a forgotten treasure trove of Victorian photographs showing the construction.
The photos provide a fascinating insight into the mega-structure, which was officially opened by Queen Victoria almost 160 years ago in October 1859.
The glass photograph slides, which have not been seen before by Scottish Water experts with decades of experience of working on the local water network, were recovered from a skip along with some books and drawings when the utility was closing one of its offices.
They include images of pioneers boring through rocky mountainsides with drills during the construction of the 23.5 mile-long second aqueduct, which began in 1885 and was completed in 1901 to increase capacity and meet demand as the population of Glasgow burgeoned to more than one million.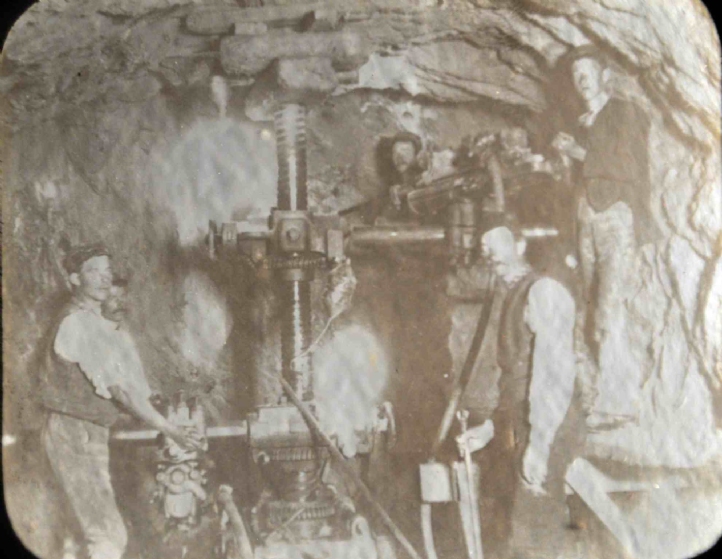 A photograph showing tunnelling work in 1892
The aqueduct scheme, comprising the two aqueducts, takes water by gravity from Loch Katrine to the Milngavie and Balmore water treatment works before it is distributed to customers across a large swathe of Glasgow and west central Scotland.
The first aqueduct includes tunnels through mountainous terrain in the shadow of Ben Lomond and bridges over the valleys. The second aqueduct was constructed to accommodate the rapid expansion of Glasgow in the late 19th century.
The two are as much as six miles apart on some stretches.
In the construction of the second aqueduct, the engineers were able to take a more direct line because they had improved boring and blasting equipment available.
When the second aqueduct was constructed, the pneumatic drill and gelignite were available and progress was much more rapid than during the first aqueduct, increasing from 35 to 44 yards per month.
The possession of more efficient plant enabled the engineers, by tunnelling, to take a straighter line through the hills in the construction of the second aqueduct. This meant only eight bridges were required on the second aqueduct compared with 22 on the first.
The entire Katrine Aqueduct scheme cost £3.2 million to build, which would be about £320 million in today's prices.
Jon Rhodes, the refurbishment project manager, said: "We have just started this major project to refurbish part of the aqueduct and the discovery of these spectacular old images will be an inspiration to my 50-strong project team to ensure our 21st century work builds on the legacy of those Victorian engineers and enables the aqueduct to perform to its optimum for many years to come."