Scottish Water selects Panton McLeod for critical engineering services deal
Panton McLeod is to provide critical engineering services for Scottish Water as part of a 12-year framework contract. The sole supplier contract includes the inspection, cleaning and maintenance of more than 2,000 treated water storage assets across the whole of Scotland, including the highland and Islands.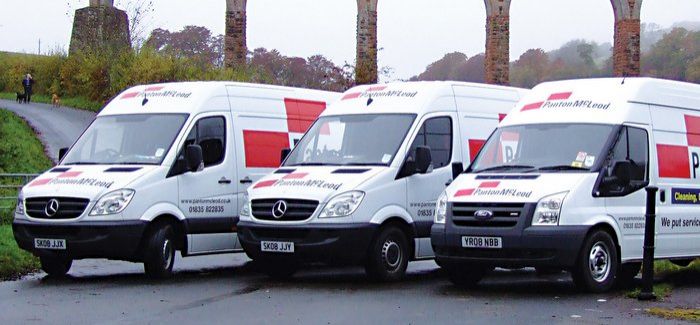 Paul Henderson, business development director at Panton McLeod, said: "To be able to plan for the next six to 12 years is brilliant for the business and it will secure and create local employment. I would like to thank the whole Panton McLeod team for their support on this tender, from the site teams, supervisors, support staff and management, everyone has played their part."
Treated water storage assets such as service reservoir and water towers are the last point of storage prior to the customer tap and therefore their maintenance and cleaning is critical to providing a safe and wholesome water supply to the public.
During the contract Panton McLeod will use a variety of specialist methods for the work including robotic technology, and also a range of bespoke cleaning products which are designed to remove stubborn biofouling and kill harmful organisms such as cryptosporidium.
Jim Panton, the company's CEO, added: "Water quality compliance is a matter of public health. Over the years we have improved and expanded our service provision and working with Scottish Water and we have been able to raise standards to some of the best in the industry, I am delighted that we will now continue to support Scottish Water and Scotland as a whole."