Scottish Water's drinking water quality standards compliance is 'best ever'
Scottish Water's compliance with the drinking water standards in 2015 was the 'best ever' recorded, according to the Drinking Water Quality Regulator (DWQR) for Scotland's latest annual report.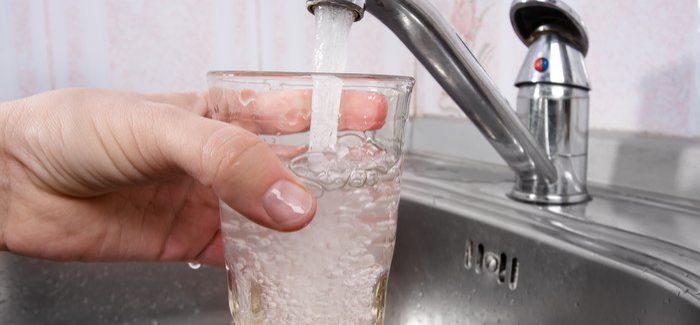 Scottish Water takes and analyses samples of drinking water daily from across Scotland. The report on Drinking Water Quality in Scotland 2015 states that a total of 308,356 regulatory tests were carried out on Scotland's drinking water last year. Of those taken from samples at consumers' taps, 99.92% met the required standards.
The DWQR said this is the best ever compliance, and demonstrates the progress made by Scottish Water since it was formed in 2002, when 99.28% of samples met the required standards.
In 2015, DWQR staff carried out 26 technical inspections and responded to 78 contacts from consumers. Of the 746 event notifications received from Scottish Water, most were classified as not significant, but 35 were declared incidents and investigated in more detail.
Sue Petch, the Drinking Water Quality Regulator, said: "These results demonstrate the very high quality of Scottish drinking water and show that it continues to improve. Consumers in Scotland are generally more satisfied with the taste and appearance of their tap water.
"Last year, only 0.2% of consumers reported concerns with the quality of their supply, almost half that of numbers reported six years ago. When concerns are reported, they are thoroughly investigated and, where necessary, action is taken to resolve the situation.
"It is vital that the progress that has been made is maintained and further built upon. Scottish Water must ensure their assets and procedures are resilient and able to cope with a wide range of challenges."
Petch also referred to the contamination incident that affected drinking water quality for more than 6,000 properties in North Lanarkshire in June 2015. She said the event had been investigated thoroughly, and the report submitted to the Procurator Fiscal. She would make her findings public as soon as she was able.
- You can hear more about drinking water regulation in Scotland at WWT's Water Scotland conference in Glasgow on October 5th: http://www.wwt-scotland.net/day/agenda/