Scottish Water's £29M Oban WTW now operational
Scottish Water has completed one of its biggest ever investments in Argyll and Bute, with its new £29 million water treatment works in Oban now operational.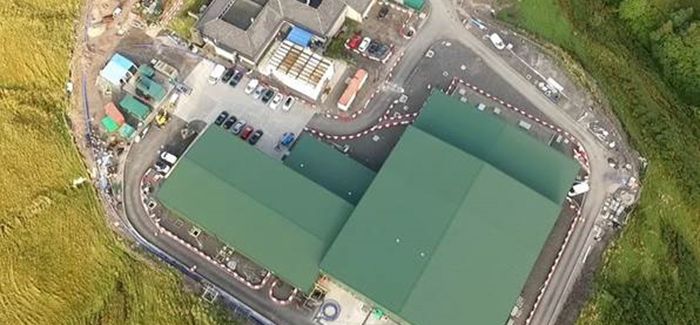 Its completion means that more than 12,000 customers in the Oban area will continue to enjoy clear, fresh drinking water for years to come.
The Oban Tullich WTW supply zone reaches as far north of the town as Port Appin and as far south as the islands of Seil and Luing, and includes the areas of Connel and Benderloch in between.
Demand in the area increases during the summer months when the population can more than double due to the number of tourists.
Ross Barclay, water operations manager with Scottish Water, said: "It's fantastic to have the new treatment works fully operational for our customers in Oban. This new facility will ensure the water supply continues to meet stringent quality standards and will enable future growth and development in the Oban area."
The construction of the new Tullich Water Treatment Works, just south of Oban, began in spring 2016 and was delivered by the utility's delivery partner Efficient Service Delivery (ESD).
David Easson, delivery manager for ESD, said: "This was an exciting project for us to deliver, with the use of innovative technology like 4D visualisations tools making the build process much more efficient. We even managed to reduce our carbon footprint during this project by reusing the materials which were excavated on site and reducing the volume of construction traffic through the town."
Michael Russell, MSP for Argyll and Bute, said: "I am very pleased to hear that the new Tullich Water Treatment works is now in operation. I had the pleasure of visiting the site during the construction phase and welcome this significant investment in Oban's water supply, which will benefit the area long into the future."
The new WTW is located on land adjacent to the old WTW, which will now be demolished.