Scottish Water relocates otters in Glasgow CSO project
Scottish Water has started a £1.2M upgrade to its wastewater infrastructure in the Cathcart area of Glasgow to improve the natural environment of the White Cart Water.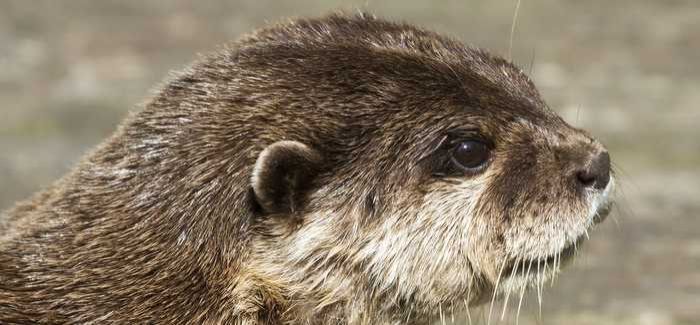 The otters had to be relocated from the south to the north side of the river
The project, which is part of Scottish Water's £250M five-year programme of investment in Glasgow's wastewater infrastructure, will involve the construction of a new Combined Sewer Overflow (CSO) with a screen and pipework at Holmhead Crescent.
The investment will improve the natural environment of the White Cart Water where an existing CSO has no screen. The new infrastructure will mean that, in storm conditions when the new CSO discharges into the river, solids will remain in the sewer network. 
As part of the project, Scottish Water relocated a number of otters from the south to the north bank of the river before the construction work began. 
Otters are given protection under the Conservation (Natural habitats) Regulations 1994 as a European protected species and Scottish Water and its contractors George Leslie were granted a licence from Scottish Natural Heritage to enable them to carry out this work. 
A man-made otter holt on the south bank of the river was replaced by a newly constructed holt on the north bank and special gates were installed which were used in the relocation process to encourage the otters to make the new holt their home. 
Allan Dougall, Scottish Water's project manager, said: "Otters are fully protected under the conservation regulations and, in liaison with Scottish Natural Heritage, we moved the local population on this stretch of the White Cart Water from its holt on the south bank to a new holt on the opposite side. The operation was delicate and took some time, but we are delighted that it has been successful. 
"Scottish Water takes its environmental responsibilities very seriously and, in accordance with the regulations, did everything possible to protect the otters and avoid them being adversely affected by our work and the new infrastructure." 
After the otters were moved to their new holt, and the old one was decommissioned, work has started on the construction of the new CSO. 
The project, which is due to be completed by the end of August, is being carried out for Scottish Water by contractors George Leslie.