Scottish Water reaches energy milestone
Scottish Water has reached a milestone in energy self-generation at its water and wastewater treatment works across Scotland.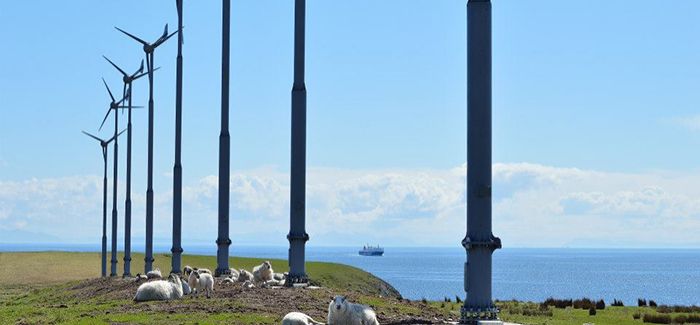 Both are being powered by more self-generated renewable energy than ever before in a significant step towards reductions in carbon emissions.
A growth in the number of sites across the country which have become self-sufficient through use of hydro, wind, solar and waste conversion means last year Scottish Water used less power from the national grid.
Over the past six years, Scottish Water has increased renewable energy self-generation capacity to 63 Gigawatt Hour (GWh) per annum – three times the capacity available in 2013.
With more than 70 of the country's water and wastewater treatment works now either self-sufficient or partly sufficient in their power requirements, combined with a range of energy efficiencies being achieved across the organisation, Scottish Water is achieving regulatory renewables and energy targets ahead of schedule.
There are now 38 hydro turbines, 20 sites with small-scale wind turbines installed, 42 solar schemes, four Combine Heat and Power plants and three biomass boilers.
Figures highlighted by Scottish Water during Climate Week show that the national water and waste water services provider now self generates 35 Gigawatt hour (GWh) per annum of energy – enough to power around 11,000 homes a year.
Scottish Water is one of the biggest users of electricity in the country and consumes about 440 GWh per year of grid electricity at its sites. The organisation is committed to becoming net zero by 2040, five years ahead of the national milestone.
Fraser Purves, energy manager at Scottish Water, said: "As a significant user of electricity a key objective is to reduce our reliance on grid power to make us greener and reduce operating costs. We are fortunate our infrastructure provides various opportunities for us to act sustainably to deliver our service and maximise financial value for our customers.
"In 2018/19 our sites self-generated more than ever before. This was down to ongoing investment at various locations throughout the country."
Scottish Water Horizons, the utility's commercial business that works to encourage growth and invest in renewable technologies, has made a significant contribution to Scottish Water's renewable programme.
Donald MacBrayne, business development and delivery manager at Scottish Water Horizons, said: "Finding and developing innovative ways to generate power from our assets plays a key role in helping us achieve renewable targets and tackle growing energy demands.
"The diversity of our renewable and low carbon energy portfolio is fundamental – whether that's increasing biogas production at Scottish Water sites, generating green energy from food waste, recovering heat from waste water networks or exploring the potential to produce hydrogen from recycled final effluent.
"Already we have a strong pipeline of further sites of various sizes and stages of development to increase the sustainability of Scottish Water's operations and help drive forward its net zero goals."