Scottish Water puts £50M Glasgow pump station work out to tender
Scottish Water has issued a tender notice for the design and construction of a new pumping station in the Partick area of Glasgow, rising main and sewer network alterations and connections. The 30-month contract is worth £30M to £50M.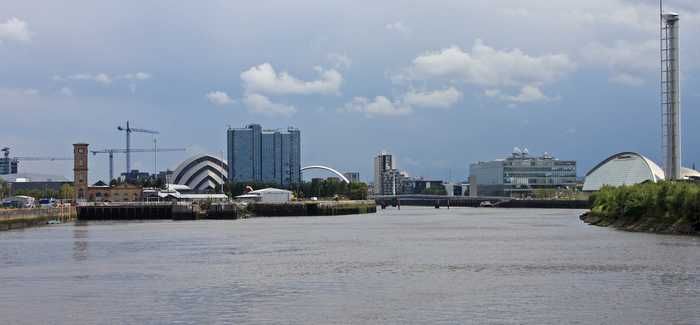 Alternative approaches in the feasibility phase include laying the rising main in the bed of the River Clyde
The pumping station is expected to transfer up to 1,900l/s, and will include an above ground building to house control panels and lifting equipment.
According to the tender notice, the rising main will be 1,200mm diameter and be in the region of either 3km or 10km depending upon the point of connection chosen in the feasibility phase, Shieldhall WwTW or Dalmuir WwTW. The main is also expected to be 2-5m deep.
Scottish Water is also considering alternative approaches in the feasibility phase which include laying the rising main in the bed of the Clyde or tunnelling directly to Shieldhall WwTW and raising the wastewater flows at the Shieldhall side.
The route of the rising main will require crossing of major and key infrastructure railway, Clyde Expressway, Glasgow underground, and the Clyde Tunnel and may require crossing of the Inner Clyde Estuary.
The work will result in the need to reconfigure the sewer collection system concerning the existing Partick Pumping Station, and will require the connection of the new wastewater infrastructure to the existing sewer network.