Scottish Water invests £20M on Dalmuir WwTW upgrade
Scottish Water is to start substantial improvements at the Dalmuir Wastewater Treatment Works (WwTW) in Clydebank. The £20M project, which has received planning permission from West Dunbartonshire Council, will enhance the operability and all round performance of the WwTW and reduce the potential for odours.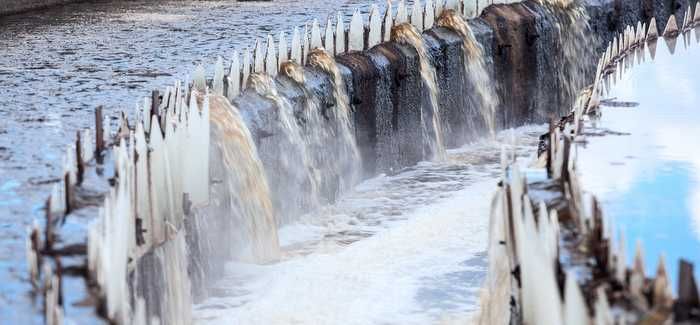 The wastewater treatment facility serves customers in north-west Glasgow
The work is due to start this month, and the upgraded WwTW is expected to be in operation from around mid-2015.
The upgrade is designed to make permanent some operational improvements for treating sludge introduced a few years ago, together with associated odour control, and to enhance the performance of the WwTW by allowing for treatment for ammonia to further improve the quality of wastewater discharged into the River Clyde under licence from the Scottish Environment Protection Agency (SEPA). 
Charlie Hasket, PFI project co-ordinator at Scottish Water, said: "We are very pleased that this work is about to start as it will ensure that the WwTW will continue to serve the needs of our customers and protect the environment by providing, a high performing and sustainable wastewater treatment service for future years.
"This new investment will provide significant improvements to the performance of Dalmuir WwTW, and follows a pledge by Scottish Water to continue to work to manage odour at the WwTW, building upon progress in tackling this issue.
This summer, unusually high temperatures combined with low rainfall led to an increase in odour generation from the wastewater network.
However, Scottish Water has improved odour management at Dalmuir WwTW significantly since 2005 and ongoing investment in improvements at the WwTW has led to a reduction in complaints about odour.
Dalmuir WwTW is one of the biggest WwTWs in the Glasgow area, serving a population of around 600,000 customers in north-west Glasgow. It is owned by Scottish Water and operated by Saur Services Glasgow under a PFI arrangement with Scotia Water.