Scottish Water International starts new Canadian contract
Scottish Water International has started a third Canadian assignment in British Columbia in the Greater Victoria area.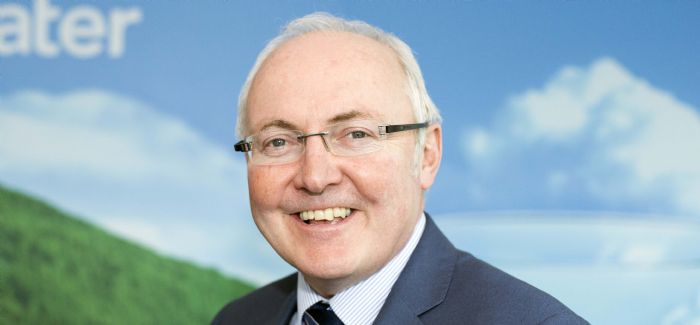 Scottish Water International MD Ken Hutchison said the contract is 'welcome recognition of Scottish Water€™s experience of transforming the delivery of water services in Scotland'.
A three-strong team of project consultants from Scotland's public water utility are undertaking a water operations review for Capital Regional District's (CRD) Integrated Water Services Department.
Drawing on Scottish Water's expertise in capital investment and planned maintenance, the review will see the team recommend improvements in efficiency and effectiveness.
It follows similar reviews where Scottish Water delivered 50 recommendations for the water services and water resources units in the City of Calgary, which were estimated together to save a cumulative CAD $19 million to $25 million (£10.4 million to £13.7 million) in efficiency and effectiveness gains.
The latest project is now under way and is expected to run until June.
Matt McCrank, senior manager, infrastructure operations, CRD Integrated Water Services, said: "The CRD is excited to retain the expertise of Scottish Water International on this assignment. We have identified a need to review and optimise our operations practices and resourcing in our large water services and feel that Scottish Water can provide us valuable insight given their background as an industry-leading operating water utility in the UK."
Scottish Water International, which has achieved exports of more than £5 million, was established to develop business transformation opportunities abroad using Scottish Water's skills and expertise.
Ken Hutchison, managing director of Scottish Water International, said: "This new assignment in Victoria, British Columbia, is welcome recognition of Scottish Water's experience of transforming the delivery of water services in Scotland.
"It demonstrates the continued demand for Scottish Water to export its expertise through services which help international clients raise standards and reduce costs. 
"Elsewhere, we have been continuing to transform utilities in Europe, Australasia and Qatar.
"Our previous projects in Canada resulted in a very satisfied client, and we look forward to achieving the same for CRD in the months ahead.  We will also use this as a platform for potential new opportunities in North America."