Scottish Water Horizons takes part in innovative energy project
Flexible energy specialist Flexitricity has announced that it has partnered with eight organisations across a range of sectors to trial an innovative solution with the potential to revolutionise the demand side response (DSR) industry.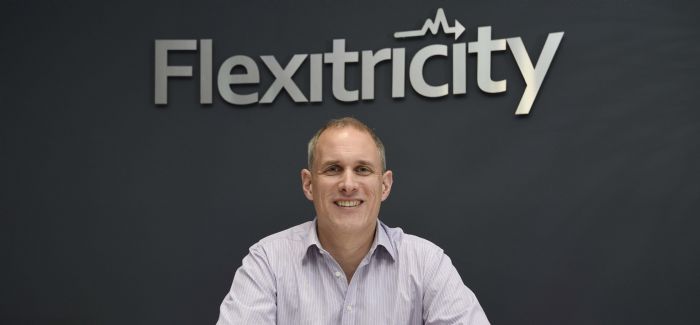 Flexitricity CEO Alastair Martin said: 'Flexible energy use is a vital part of a greener energy system'
The Quickturn project, funded by the Department of Business, Energy and Industrial Strategy (BEIS), aims to provide the first realistic opportunity for smaller commercial energy users across Britain to benefit from DSR. That includes SMEs as well as smaller sites that are part of larger, multi-site estates.
The partner sites include Glasgow City Council, Jones Food Company, Norish, Northumberland County Council and Scottish Water Horizons, a commercial subsidiary owned by Scottish Water that plays a key role in supporting the development of Scotland's sustainable and circular economy by making the most of the utility's assets.
The Quickturn project will help these sites reduce energy costs and earn revenue through providing electricity system balancing services to National Grid. Previously, participation has not been economically viable for smaller sites due to the cost of hardware, communications and implementation.
Similar to large-scale DSR, Flexitricity will utilise its expertise in dispatching flexible energy-consuming assets such as cold storage, air conditioning and heat pumps to help National Grid balance the fluctuating demands of the UK energy system.
The University of Edinburgh's Institute for Digital Communications will also contribute its world-class expertise in emerging technology to increase communication speed and reliability, reducing the overall cost of setting up DSR dispatch systems across the partner sites.
The trials are now set to commence with findings expected to be shared in 2020.
Dr Alastair Martin, founder and CSO at Flexitricity, said: "The ongoing drive towards a low-carbon economy means that small businesses will have an important role to play in helping National Grid meet the energy demands of the UK.
"Flexible energy use is a vital part of a greener energy system, balancing variable renewable generation and growing demand as heat and transport are electrified. Flexitricity's mission is to make this feasible and economically attractive for all types of energy user.
"We are very excited and proud to working with a host of recognised partners as we develop the tools that will enable businesses and public sector organisations to take control of their energy usage and earn much needed additional revenue.
"From this perspective we are now looking forward to embarking on the trials and proving a cost and time effective solution that fits the requirements of National Grid and helps smaller commercial energy users take advantage of the UK's need for flexible power."
Flexitricity has pioneered the demand-response industry, generating over £20 million for its energy partners since its launch in 2004. It is the first supplier in the UK to provide full, active participation in the Balancing Mechanism for demand response assets.
The Edinburgh-headquartered business now has close to 500 MW under management – a virtual power plant helping the National Grid meet the energy demands of the UK.