Scottish Water helps fix utilities' road repairs in Edinburgh
Scottish Water is committing extra resources between now and the end of March to address road repairs and defective manhole covers in Edinburgh. The company is allocating additional manpower for the work, following discussions with the City of Edinburgh Council.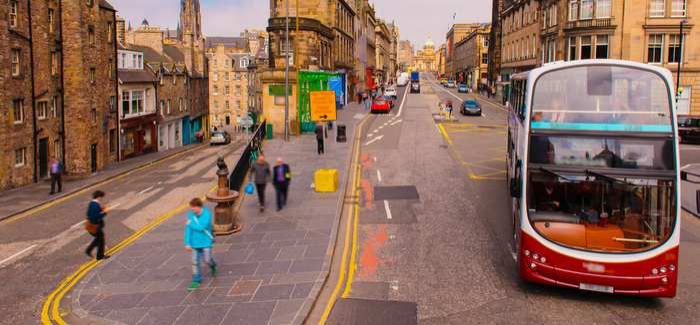 The council plans to resurrect the Edinburgh Roadworks Ahead Agreement to minimise disruption from road and pavement works
The programme of work is to address more than 75% of the city's 901 items of defective manholes and other similar access covers, as well as repairing 172 defective repairs – 40% of Edinburgh's total defects for utilities.
The council carried out inspections recently of all repairs carried out by utility companies. It also plans to re-launch the Edinburgh Roadworks Ahead Agreement (ERWAA), which will involve a working agreement between the council and the main public utilities companies to minimise disruption resulting from road and pavement works, ensuring a high quality of reinstatements.
Councillor Lesley Hinds, transport and environment convener, said: "Our work with utility companies aims to balance their needs with those who live and work in the city, ensuring roadworks are carried out to the highest standard, with minimum disruption. That's why it's very encouraging to see that Scottish Water have committed to this programme of work, which will result in a vast improvement to the quality of Edinburgh's roads.
"We will continue to collaborate with Scottish Water and the public to guarantee improvements are made to the highest quality and with minimum disruption."
Mark McEwen, Scottish Water's customer service general manager, said: "Because of the nature of our work as a unique, multi-service utility, we operate a significant network of pipes, sewers and water mains under Edinburgh's streets. This often requires us to carry out work to ensure our infrastructure is in the best possible condition.
"There are sometimes occasions when manhole covers can loosen or the road surface can require attention following completion of maintenance work. We have been working very hard to bring down the number of these repairs as they occur, and are determined to maintain the pace of improvement. We have been working very constructively with the city council on this and are pleased to commit some additional resources to carry out work in the coming weeks."
McEwen added that a report published in 2014 on road reinstatements showed Scottish Water had the second highest compliance rate of 12 companies assessed by the Road Authorities and Utilities Committee (Scotland). "We achieved a 92% compliance rate across Scotland – above the average rate of 83%."