Scottish Water fined after sewage discharge leaves fish dead
Scottish Water has been fined £17,000 for discharges from its Dunswood Sewage Treatment plant in North Lanarkshire.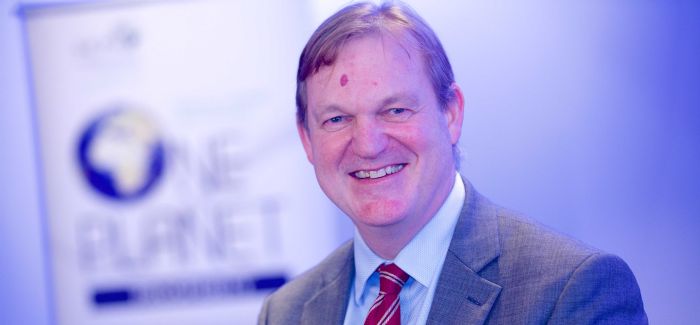 SEPA Chief Executive Terry A€™Hearn said he is eager to ensure there is no recurrence.
Scottish Water has been fined £17,000 for discharges from its Dunswood Sewage Treatment plant in North Lanarkshire.
The fine was issued at Airdrie Sheriff Court on 7 February for causing sewage to discharge to the Red Burn in Cumbernauld in July 2014.
Between 13 and 14 July 2014, a failure occurred at the Dunnswood Sewage Treatment Works that resulted in the release of an estimated two million litres of untreated sewage into the Red Burn. Scottish Water reported the discharge to the Scottish Environment Protection Agency (SEPA) and environment protection officers launched an investigation into the cause. 
It was discovered that macerators, which are required to reduce solids to small pieces, had become blocked and material backed up when the Sewage Treatment Works was unmanned. Sewage was then discharged via an emergency overflow outflow pipe into the Red Burn.
This should have triggered telemetry warning signals to be sent to Scottish Water's control room and raised the alarm, which was a requirement of the site's licence, but this did not happen and, as a result, the operator did not immediately send staff to rectify the issue.
The incident resulted in a number of fish mortalities across the Red Burn and in the Bonny Water which is used for fishing. 
Callum Waddell, SEPA's reporting officer, said: "Due to Scottish Water's system not working as intended, and as required by the site's Water Use licence, there was an unauthorised discharge over a period of approximately 17 hours which had an ecological impact on the water environment.
"The impact of this incident was evident for approximately 2.5km downstream of Dunnswood Sewage Treatment Works. This unauthorised discharge, along with the low flow in the watercourse due to a recent dry spell of weather, resulted in a number of fish being killed.
"SEPA is very clear that compliance with regulations designed to protect the environment is not optional. If telemetry systems had been working properly then Scottish Water would have received the alarm and sent an operative to the site to rectify matters and ensure that the sewage was treated within the Sewage Treatment Works rather than being discharged untreated into the Red Burn. It was this failure that led to the report to the Procurator Fiscal, and a successful prosecution."
The farm partnership David McCreery and Sons was also fined £1,200 for discharging slurry and silage into the Gifford Water, East Lothian, and SEPA Chief Executive Terry A'Hearn said the prosecutions highlight the importance of managing farm effluents and maintaining critical water treatment infrastructure.
"Both these incidents caused damage to those water bodies, both these incidents caused fish mortalities, and both these incidents should not have happened," A'Hearn said. "So we're disappointed that they took place but we're pleased that both organisations have been held to account.
"This is at the core of our One Planet Prosperity regulatory strategy. Businesses and organisations that do the right thing for the environment will be supported by SEPA, they'll be helped to keep doing the right thing and do even better. Those that get it wrong will be held to account in this way. 
"We now look forward to working with both organisations to ensure that their environmental management improves, these incidents don't reoccur and they can move on and become top class environmental stewards in their own right."