Scottish Water delivers highest levels of customer satisfaction
Scottish Water delivered its highest-ever levels of customer satisfaction and invested £627M in new water and wastewater infrastructure during 2016/17, the utility has announced.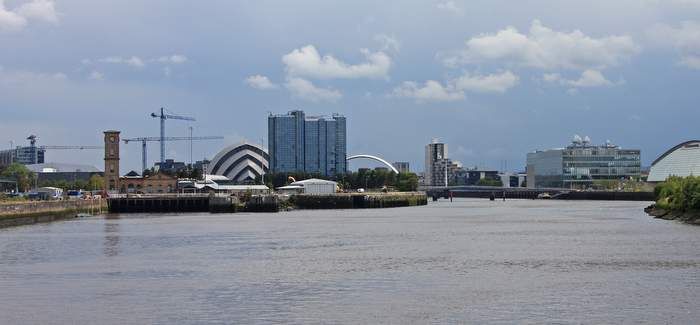 River Clyde
In its 2016-17 Annual Report and Accounts, Scottish Water highlighted increased satisfaction among customers and sustained levels of drinking water quality at customers' taps of more than 99.9% among its key achievements for the year.
Scottish Water invested £627 million on the country's water and wastewater infrastructure as it plans to deliver more than £3.5bn of capital investment in total in the six-year period from 2015 to 2021.
Environment secretary Roseanna Cunningham said: "This provides further evidence of the progress Scottish Water is making. They are a public sector success story and I welcome their achievements, including the highest ever levels of customer satisfaction. As well as raising drinking water standards and protecting the environment, they are also making a valuable contribution to our economy, with £627M providing jobs and investment in our communities."

Scottish Water chief executive Douglas Millican said: "The past year has been another good year for Scottish Water, delivering increased levels of customer satisfaction, sustained high levels of drinking water quality and continued value for money for our customers. This year also saw a step-change in the pace of delivery of our capital investment programme which, as well as improving service levels and protecting Scotland's natural environment, will also help to support new development and underpin future economic growth.

"Our investment programme is also creating employment through our three new capital alliance partners supported by a framework of local contractors throughout the country".

Millican said customers continue to benefit from one of the UK's best value waste and wastewater services with average annual household charges remaining £38 below the average bill in England and Wales.

One of the utility's highest-profile projects is the £100M Shieldhall Tunnel in Glasgow's south side which is due for completion later this year.  The tunnel will improve water quality in the River Clyde and reduce the risk of flooding.