Scottish Water customer satisfaction hits new heights
Scottish Water has reported that customer satisfaction reached its highest ever level last year despite the challenges presented by the warmest summer for a quarter of a century.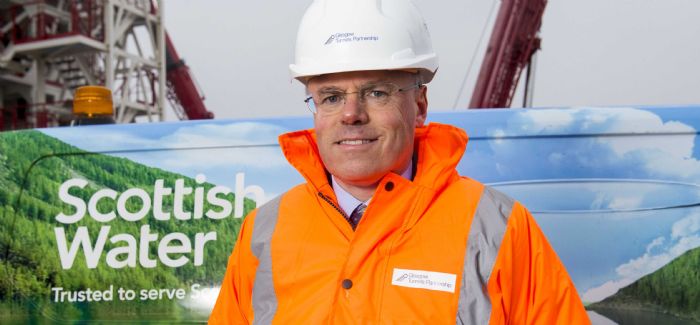 A lack of rainfall in many parts of the country combined with an increase in water usage of up to 30 per cent led Scottish Water to make extensive efforts across its network to ensure supplies were maintained for customers.
In Scottish Water's newly published annual report, chief executive Douglas Millican said: "The story of the last 12 months would be a good story in any year. The remarkable achievement of the last 12 months has been that this has all taken place against the backdrop of some very challenging weather.
"In just over four months, Scotland saw two weather events that stand out – the 'Beast from the East' in March 2018 followed by the longest, driest spell of hot weather for 25 years in June and July. The impacts of climate change have been evident to those of us who work in the water sector for some time, but there is no doubt that 2018 was a stand-out year in terms of extreme weather.
"The response of our team was excellent and our people and partners worked extremely hard, innovating and pulling together, with the aim being to ensure the weather did not adversely impact on customers' supplies.
"Our customers also helped our efforts to manage supplies when they responded to our calls to use water wisely and I'm grateful to them too."
Performance targets were exceeded last year with domestic and non-domestic customer experience measures reaching best ever scores.
Water quality levels remained high with 99.92 per cent of all tests taken complying with strict regulatory standards.
During 2018-19, £660 million was invested as part of the ongoing six-year programme to maintain and improve the country's water infrastructure, while leakage levels were also reduced further throughout the year.
The year also marked the launch of the introduction of Top up Taps across the country, with 10 installed as part of the Your Water Your Life campaign to encourage people to stay hydrated at home or on the move using a refillable bottle, which helps to protect the environment, save money and enhance wellbeing.
Environment Secretary Roseanna Cunningham said: "The report demonstrates the considerable progress that Scottish Water continues to make. Despite the significant environmental challenges experienced, including both floods and droughts, the organisation recorded the highest ever levels of customer satisfaction. They are a public sector success story.  
"Let's not forget that, as well as delivering high quality drinking water and protecting the environment, they are also making a valuable contribution to our economy. Last year, Scottish Water invested £660 million in the nation's water and wastewater infrastructure, providing jobs and supporting our communities. This was achieved whilst ensuring that average household bills in Scotland are £46 lower than those in England and Wales."
To read Scottish Water's annual report, click here