Scottish Water completes Fife pipeline project
A £4 million project to deliver a transfer pipeline ensuring the reliable supply of water to customers in Fife has been completed by Scottish Water.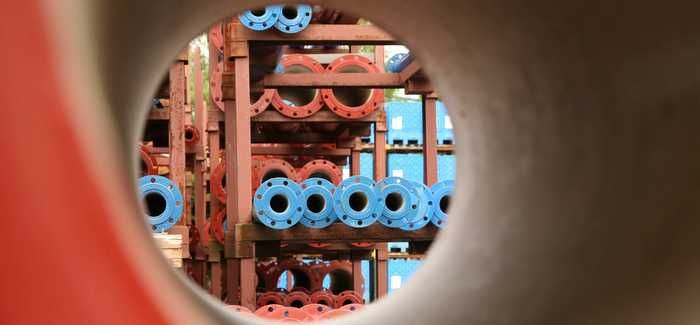 The creation of the transfer pipeline means up to 25 million litres of water a day - enough to fill 10 Olympic-sized swimming pools - can now be pumped eastwards from more plentiful sources in the Ochil Hills to the water treatment works at Glendevon.

The Glendevon works is served by two reservoirs, Upper and Lower Glendevon. Although both reservoirs are located in Perth & Kinross close to the border with Clackmannanshire, they are used to supply communities in Dunfermline, Rosyth and West Fife. 

The transfer pipeline will help Scottish Water to maintain vital supplies to customers served by the Glendevon works, in the event of dry periods of weather or operational issues.
Dunfermline MSP Cara Hilton said: "This is great news for the people of Dunfermline, Fife and beyond and I congratulate Scottish Water on constructing and completing such a complex project that will bring such necessary benefits to the region. 

"Scottish Water made a clear commitment to improving the quality of the water network in Fife and I am delighted to see it has now been delivered. We all want to know our water is as fresh and clean as possible and can be supplied even in the event of a dry spell.

"Well done to everyone involved from the engineering of the pipeline, the design and construction of the project to the overall delivery. This is a fantastic achievement."

Steve Scott, Scottish Water's Regional Community Manager for Fife, said: "Completion of this important project builds on significant investment to improve the quality of the water network in Fife, ensuring that clearer, fresher drinking water from our works reaches our customers in the best possible quality.

"In the event of a dry spell of weather or when there is a need to augment water supplies to customers served by Glendevon Water Treatment Works we can pump water from more plentiful supplies to where it is needed.

"Developing new water connections between communities is one of the ways Scottish Water is working to ensure our services are increasingly resilient.  This project strengthens our ability to maintain supplies of water to customers in Fife whenever and wherever it is needed.

"The dedication and professionalism of our delivery partners Enisca and Farrans in completing this project should also be recognised as they played a crucial role in performing the work on the ground to design a workable solution."

Jim Tudhope, Project Manager, added: "This was a complex project that required a great deal of planning. 

"After rigorous testing we are now in a position where we can balance the supply of water between the two reservoirs to meet demand. Modern technology and some ingenious engineering is being used to benefit the people of Fife by securing their water supply for years to come. 

"It's very satisfying to see it commissioned and operating as designed."

Since 2002 Scottish Water has invested £224.5million improving water and waste water services across Fife. This includes a £2.5million refurbishment of Kirkcaldy waste water treatment works, an £8.7million new environmental wetland project in Cowdenbeath and a large number of smaller projects to upgrade the wastewater network.