Scottish Water begins flood risk reduction project
Scottish Water has started work on a £1.8M project to reduce flood risk in Aberlour and remove properties from the internal and external flooding registers. The scheme, being delivered in partnership with Morrison Construction, involves the installation of a flood water holding tank of 1,180m3 in size, and also the upgrading of 530m of sewer.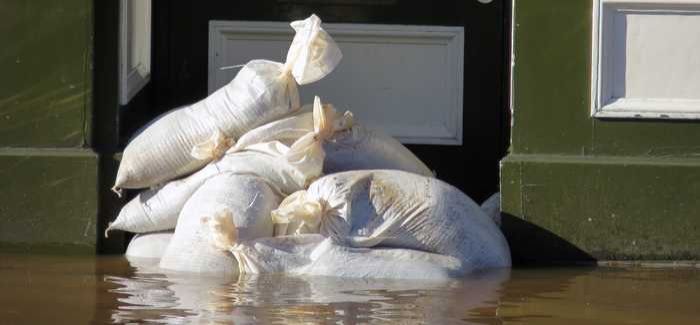 The work will enable more properties to be taken off the flooding registers
Andy Ducat, project manager at Scottish Water, said: "The tank we are installing is big enough to hold nearly half the water in an Olympic swimming pool, so it will be able to cope with large volumes of rainfall. The tank operates on the principle of holding water when there is heavy rainfall and then releasing it back in to the environment when the weather subsides. We currently estimate we will be completed on site by Spring 2014."
Steve Scott, Regional Community manager at Scottish Water, said: "Our recent consultation with customers put flooding high on the agenda of areas where they would like to see us investing more money. Aberlour will soon be served by a modern flood management system that will protect the High Sreet and safely return flood waters to the environment."
Since forming in 2002 Scottish Water has invested £56M in Moray with a further £7.5M planned by 2015. The investment is  mostly on enhancing drinking water quality, enabling growth in communities through increased capacity in the water and wastewater network, and maintaining existing infrastructure.
Scottish Water has also just completed a key project to reduce the risk of flooding in the Tollcross area of Glasgow. The £1M project, part of the company's major investment in the Greater Glasgow area's wastewater infrastructure, will reduce the risk of flooding to properties.
Limited sewer capacity had resulted in the existing sewers surcharging in storm conditions, causing flooding in the street and some internal flooding to four properties, and contractor Barhale has increased the capacity of the local network by installing an underground storm storage tank in the car park of St Joseph's Church.
The new storage tank is providing 330,000l of extra capacity, which can be held during storm conditions and then returned to the wastewater network when the storm has abated. The project, which also involved the construction of associated pipework, a pumping station and kiosk, started in April.
The investment in Fullarton Avenue is part of a £250M, five-year programme of investment across Greater Glasgow that Scottish Water announced at a launch event at Glasgow Science Centre in late February. The overall investment, the biggest in the Greater Glasgow area's wastewater network in more than a century, will continue to improve river water quality and the natural environment of the River Clyde and its tributaries, enable the area to continue to grow and develop, alleviate sewer flooding and deal with the effects of increased rainfall and climate change.