Scottish Water begins £3.4m flood reduction scheme
Scottish Water has begun a £3.4m investment project to help reduce the risk of sewer flooding in Tarbert, Argyll and Bute.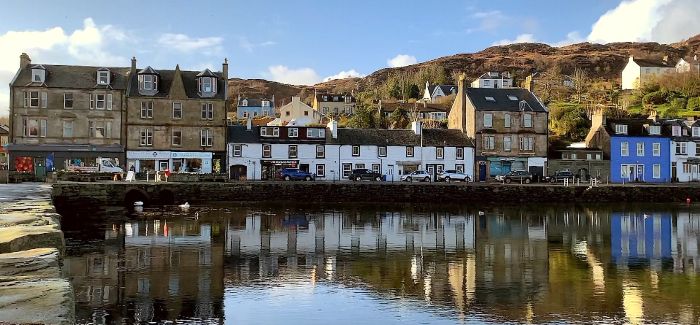 The improvement work will help tackle the issue of sewer flooding by increasing the capacity of the local sewer network.
It will involve the upsizing of almost 350 metres of sewer pipe, with large diameter sewers being installed along Barmore Road, Harbour Street, and on a short section of School Road.
The upgrades will also help prevent items which are wrongly flushed down the toilet, such as wet wipes, from ending up in the sea during severe storm events.
The project is being delivered by Scottish Water's alliance partner amey Black and Veatch (aBV).
aBV communications manager Paul Milligan said: "There are three issues going on in this area; we have the tidal surge; we've also got surface run-off from the steep hill; and, the hydraulic capacity of the sewer network is currently not fit for purpose.
"This means that when the area experiences storm events and there's a tidal surge, wastewater starts to back-up and causes flooding in homes and local businesses. By increasing the sewer capacity we can help reduce this flood risk."
Scottish Water corporate affairs manager for the west area Ruaridh MacGregor said: "We know that sewer flooding can cause a great deal of distress for people and so it's fantastic that this work to tackle the issue is now getting under way. The work will benefit a number of residents and businesses in the Barmore Road and Harbour Street areas affected by sewer flooding in previous years."
He added: "Inevitably, there will be some traffic disruption while this work is being delivered. However, we'd like to reassure the local community that we have done and will continue to do all we can to help minimise any disruption where possible.
"Tarbert is a vibrant, bustling town and we will work together with the community to ensure it stays that way while our improvements are carried out."