Scottish Water awards £12M ground investigation framework to ESG
ESG, a leading provider of testing, inspection and compliance services, has won a £12M contract to carry out ground investigation and associated services for Scottish Water. The contract, which is initially for six years, includes six one-year extension options that could see the agreement end in 2027, meaning a potential total value of £24M.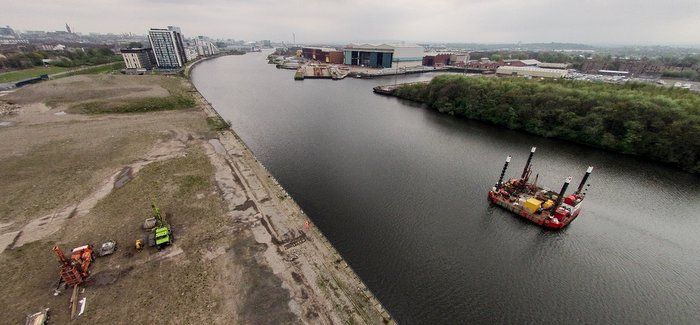 Part of Scottish Water's SR15 £3.5bn investment programme, the contract involves ESG delivering integrated onsite and laboratory services. ESG will also supply all plant and equipment to complete onsite physical investigations and operations.
Investigations are planned to take place at more than 1,000 sites in Scotland during the initial contract period. Up to 18 employees will be required to fulfil new positions created by the contract win, including seven technical apprenticeships and two graduate placements.
ESG will work with Scottish Water under the Early Contractor Involvement (ECI) framework. ECI allows contractors to become involved in infrastructure projects from an early stage, to input directly into planning as well as the completion of work.
Jim Murphy, managing director, Infrastructure Services at ESG, said: "Providing an integrated service offering is a key focus for ESG and securing this contract is testament to this strategy. ESG possesses a wide range of expertise and we always seek to collaborate with partners at an early stage. Scottish Water's commitment to long-term infrastructure investment will ensure its network meets service requirements for many years to come. We also look forward to working with the other partners as part of the wider investment programme."
Emma Drysdale, Procurement specialist for Scottish Water, said: "Through the procurement process, ESG proved to be successful in gaining the status of 'Main Contractor' for SR15 Ground Investigations. We look forward to working with ESG to deliver the value that has been proposed and to access the innovations and new technologies that have been developed."
ESG, which has provided geotechnical services to Scottish Water on numerous projects for more than a decade, will work with three alliance partners to deliver on the project: Amey and Black & Veatch, the wastewater infrastructure alliance; Caledonia Water Alliance, a joint venture of Morrison Utility Services and AECOM, the water infrastructure alliance; and ESD, a joint venture of Galliford Try, MWH Treatment and Black & Veatch, the non-infrastructure alliance.