Scottish clothing company gets sewage treatment solution
Luxury Scottish country clothing specialist The House of Bruar has had a new sewage treatment plant installed by a North East wastewater and water treatment specialist to cope with the retail outlet's increasing customer volumes.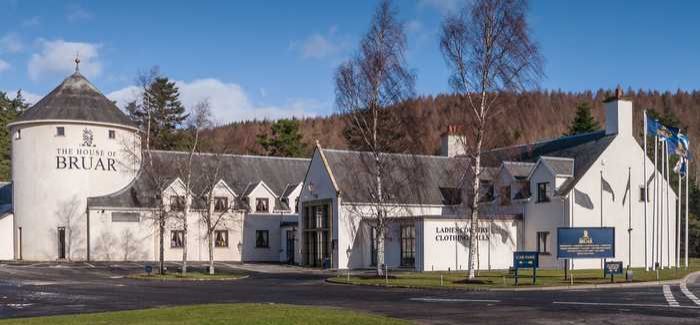 The Perthshire based outlet - known for its high-end clothing sourced from across the world – required a system that would significantly improve the company's drainage system.
Hannay McLaren Architects sought the help of County Durham based Premier Tech Aqua to design and supply one of its products, the Conder SAF1000N10 Multi Stream Sewage Treatment Plant, to meet the company's needs.
The new multi stream 1000 PE plant is designed to serve the equivalent to 1000 domestic users. This makes it an ideal solution to cope with the high volume of visitors to the outlet, which on average is typically around 13,300 people per day over a three-day period on a sale weekend.
Speaking about the installation, Steve Joyce, Managing Director at Premier Tech Aqua said: "We are delighted to have provided the House of Bruar with a robust, long lasting solution that will significantly enhance the company's drainage needs. With the retail outlet being open eight hours per day and only having 12 toilets, the old system they had in place was inefficient to cope with the growing footfall the business has experienced.
"We have an extensive range of water and wastewater products and we pride ourselves on working closely with all of our clients to identify the best solution to fulfill their needs, whilst also ensuring that minimal disruption is achieved throughout the full installation process."
The site where the installation took place mainly consisted of gravel, eliminating the need to place the tanks into concrete. In order to keep installation costs to an absolute minimum, the company used spare gravel as backfill once the tank was installed.  
The chosen system was designed and tested in accordance with the BS EN 12566-3 standard, and the plant will offer a quiet and odourless operation with the effluent directed to the local watercourse.
Billy Ferguson, Quantity Surveyor at AGB Developments - the contractor selected to carry out the installation works on the site -  commented: "Throughout the full project, Premier Tech Aqua have been excellent – both very efficient and easy to work with. Not only did they deliver on time, they also proved to be very accommodating, adapting to bad weather conditions during the installation with a flexible and professional approach."
Based in Peterlee, County Durham, Premier Tech Aqua is a leading supplier of packaged water and wastewater solutions across the UK and Ireland. It specialises in the design and manufacture of innovative products for the residential, commercial, municipal and industrial markets.