Scotland's bathing water pass European standards
All of Scotland's 83 beaches have passed European water quality standards, the Scottish Environment Protection Agency (SEPA) has announced. It is the first time since summer 2006 that there have been no failures.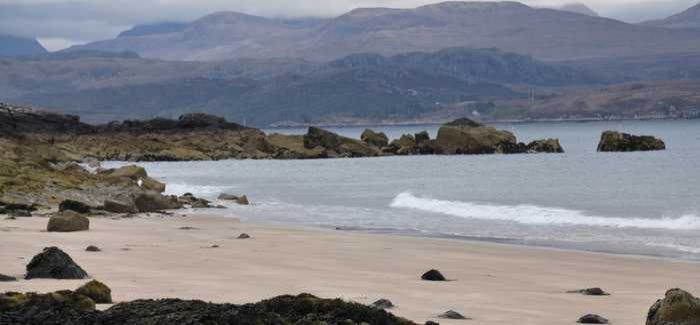 A greater proportion of bathing waters reached the highest guideline standard this year
SEPA has taken 1,650 bathing water samples since June 1, and only eight individual samples exceeded the limits and failed to reach mandatory level (0.5%). Three samples were also taken on dates when poor water quality was predicted due to rainfall, and were discounted as appropriate electronic signage was in place advising against bathing on these days.
Calum McPhail, environmental quality manager for SEPA, said: "Whilst 2006 also recorded a 100% pass rate the results this year include 20 more bathing waters due to additional designations in the intervening period. Moreover, this year an even greater proportion of bathing waters reached the highest guideline standard.
"The success of bathing water seasons in Scotland is very weather dependent, as changeable weather patterns and heavy summer rains can have a negative impact on water quality. This year we have enjoyed a good run of dry months, although there were a few periods of very heavy rain in June and July in both the North and West of the country.
"These results clearly demonstrate the benefit of a dry summer, where lower than normal heavy rainfall events have led to less water running off land which can carry contaminants into streams, burns and rivers (diffuse pollution). SEPA has been working closely with many partners to raise awareness of the risks and impacts of pollution, and measures to reduce them, so that wet weather will have less of a role to play in how our beaches perform every summer."
Environment minister Paul Wheelhouse said: "A lot of work has been carried out by Scottish government and SEPA, in association with other partners, in catchments where water quality is at risk. This has been reflected in monitoring with the highest ever number of samples achieving the top water quality standard being recorded."