Scientists and engineers 'unhappy with Brexit uncertainty'
Almost nine in ten scientists and engineers are dissatisfied with government preparations for life outside the European Union, a survey from trade union Prospect has revealed.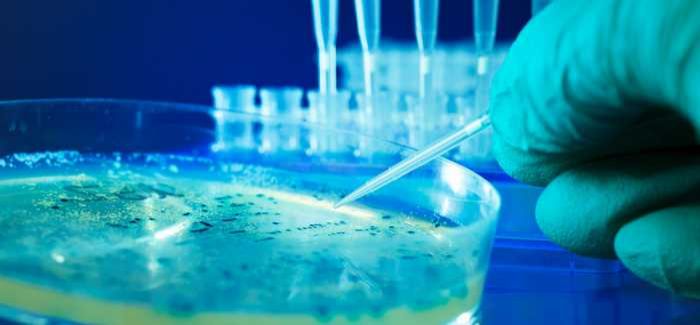 The survey, completed by 2,750 Prospect members, found that 69% of respondents agreed that uncertainty about the timing and impact of the Brexit process had impacted negatively on their organisation's ability to fulfil ongoing functions and plan or undertake long-term projects.
The research was released to coincide with today's launch of a booklet spelling out the implications of Brexit for funding, collaboration and skills in UK science, technology, engineering and maths (STEM), and reveals strong concerns about Brexit among STEM professionals.
More than six in ten (64%) said they feel less secure in their employment since the EU referendum, while less than one quarter (23%) are confident that their organisation has the staff and skills to inform and support government negotiations on Brexit and take on the new responsibilities that Brexit might bring.
Looking ahead, 77% of respondents see continued access to the single market as a priority. Eighty per cent prioritised freedom of movement and 90% wanted guaranteed rights for EU nationals to stay in the UK. More than one in ten (11%) said they were planning to leave the UK up to and after Brexit, while a further 22% of STEM professionals said they would consider leaving.
Mary Creagh MP, Chair of the Environmental Audit Committee said: "The UK gets much more out of EU research funding than it puts in. UK science has benefited from collaboration with European research partners.
"The Environmental Audit Committee, which I chair, found that this sharing of environmental knowledge has provided significant benefits to the UK environment over the last 40 years. We have called on the Government to replace EU funding for research after we leave, and give clear commitments about how UK scientists can continue to work with our international partners to tackle the great environmental problems of our age, which do not respect national borders."
Prospect deputy general secretary Sue Ferns said: "Continued uncertainty for our science funding and collaboration is not neutral. It damages relationships day-by-day and brings a high emotional cost. The government must make tangible commitments to end uncertainty and set a positive path to future economic success."