Science Council praise for Wessex Water's scientists
Wessex Water has become the first water company to be praised for the high quality and development of its scientists who test water to ensure it meets regulatory standards. The Science Council awarded the firm the CPD Approved Employer status to recognise the commitment to good practice in employer learning and development schemes.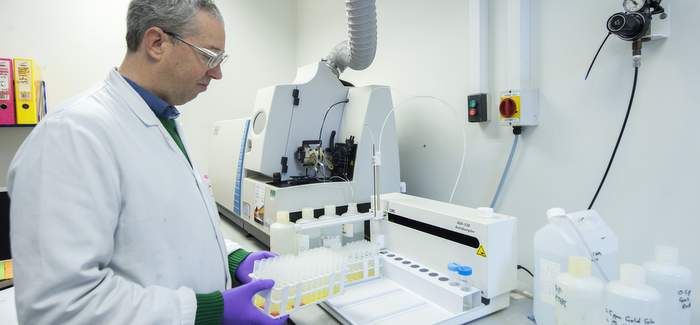 Around one million samples are tested annually by Wessex Water's scientists
Around 70 staff work at Wessex Water's scientific centre at Saltford, near Bath, regularly undertaking the sampling of water supply from around the region to ensure the highest quality of drinking water is provided to customers. They also test treated wastewater before the company returns it to the environment to ensure healthy rivers and the sea.
Ali Orr, registrar at the Science Council, said: "The award of Approved Employer status to Wessex Water recognises its strong learning culture and support for staff development. The approval panel was particularly impressed with the quality of the Scientific Centre staff and their commitment to developing both personally and professionally."
Orr added: "As a CPD Approved Employer, Wessex Water can be confident in their systems for supporting staff and the application of science for public benefit."
Helen Shapland, head of analytical services at Wessex Water, said: "It's a great accomplishment to be accredited for our ongoing commitment to training and the quality of our staff. We are committed to support the important role of our scientists who carry out one million tests a year to protect public health and the environment and ensure we comply with stringent quality standards."